A Shared Planet for All
We understand that our guests have varying needs during their visit to the WILD LIGHTS experience.
The team from WILD LIGHTS at Taronga Zoo have been focusing on how the event caters to accessibility and where we can introduce new elements to make this experience enjoyable for all. 
Enabled by Cushman & Wakefield, Taronga has engaged inclusion experts to develop an accessibility tool kit and map which aims to empower visitors to plan and understand what facilities and services are available during the experience. 
This year's event will showcase three, never seen before, purpose-built installations from Cushman & Wakefield. Each installation features personal story of inclusion by the artist.
Cushman & Wakefield aims to foster an inclusive and creative focus in highly public activities and spaces such as WILD LIGHTS, whilst providing opportunity and exposure to artistic members of the community from all walks of life, regardless of ability, gender, sexual orientation, ethnicity and personal circumstance.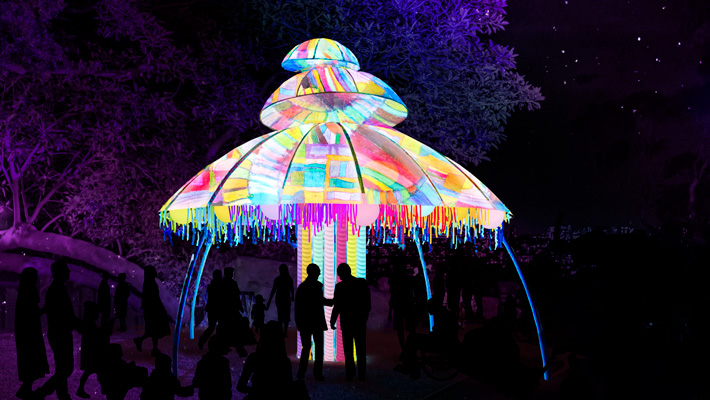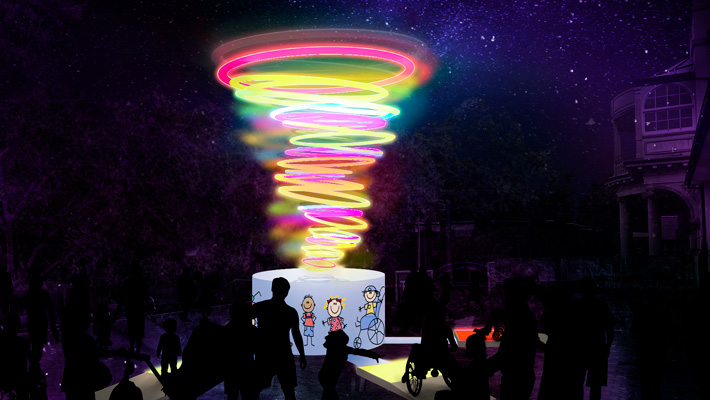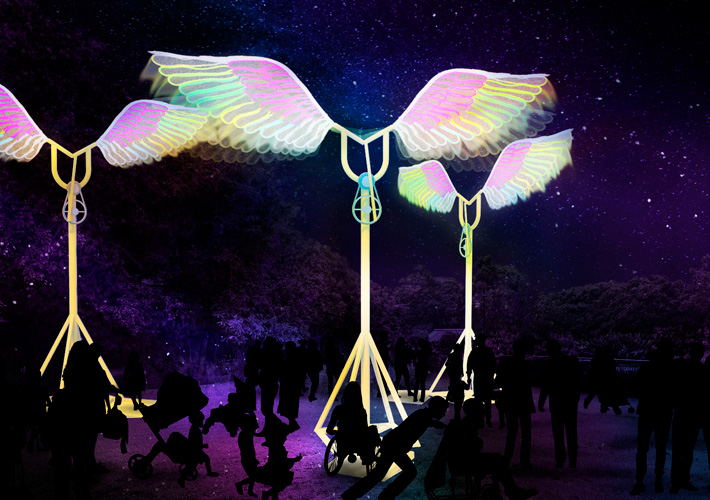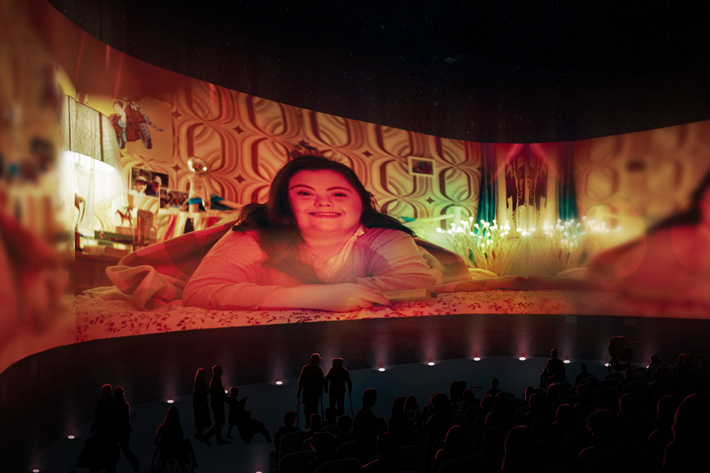 Cushman & Wakefield, WILD LIGHTS inaugural Access & Inclusion partner
As part of a holistic commitment to inclusion, Cushman & Wakefield partners with a range of artists with disability, including Sydney-based visual artist Digby Webster and writer and actress, Audrey O'Connor in partnership with film production company, Bus Stop films. Two of the accessible installations within Wild Lights at Taronga Zoo are heavily inspired by the creative visions of both Digby and Audrey. 
Now more than ever, it is important to shine a light on access and inclusion and work together to create a shared planet for all.
The WILD LIGHTS experience
We understand Taronga Zoo Sydney topography is quite steep in some areas and planning your visit to WILD LIGHTS is made easier with information specific to accessibility consideration. To help our guests plan ahead, please see our Accessibility Toolkit with key information surrounding your WILD LIGHTS experience. 
We look forward to developing our guests experience and are dedicated to growing our offering to all.
We want your feedback
Taronga has sought guidance and direction from accessibility and inclusion experts however, welcome feedback/comments on your experience as we continue to learn and grow in this space.