How to recycle your mobile phone
There are more than 30 million mobile phones sitting idly in drawers around Australia, which could be recycled to raise funds for primate conservation. Here's how it works: 
Collect any old mobile phones, chargers, and accessories to donate to the Zoo. Other electronic devices like modems, landlines, smart-home devices, VR headsets, and smartwatches are also accepted. Devices don't have to work or be in good condition to be donated.
Prepare your device by disconnecting it from any paired accessories and logging out of accounts like iCloud or Google Play, then perform a Factory Reset through Settings to wipe your data if you can. All remaining data, such as on damaged phones, is destroyed during the recycling process. Batteries should be left in the device when possible.
Donate your items at our Zoos or arrange a free collection. Devices are sent to Mobile Muster and PhoneCycle to be recycled and support the circular economy.
Funds raised from donations support the Jane Goodall Institute Australia's conservation of critically endangered primates in central Africa.
Visit the Mobile Muster website for more details on what devices can be collected and tips on how to wipe your data.
What you can do
Ready to protect African primates? Here's what you can do:
As a guest - When you visit Taronga Zoo or Taronga Western Plains Zoo, bring your old mobile phone and accessories and place them in the collection bin at the front entrance
As an organisation - Involve your colleagues and do some good. Collect mobiles phones and accessories at your work and get a free courier pick up service when you collect at least 10 devices
At your school

Join Taronga's March into Action for the Wild campaign and go in the draw to win some great prizes.

Simply bring the gorillas' story to your classroom and collect as many old mobile phones along with any accessories and you can get a free courier pick up service. We'll also send your class a special thank you!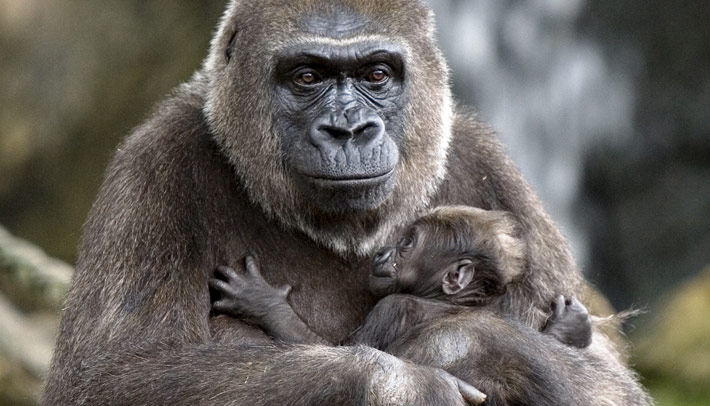 Everything you need to know
Gorillas are the largest and most powerful of all primates. With a genetic makeup almost 98% similar to humans, they are one of our closest living relatives. 
These rainforest dwellers are intelligent and feeling beings that serve important ecological services in their forest homes. Sadly, vast areas of their habitat have been lost through deforestation for the timber and mining industries.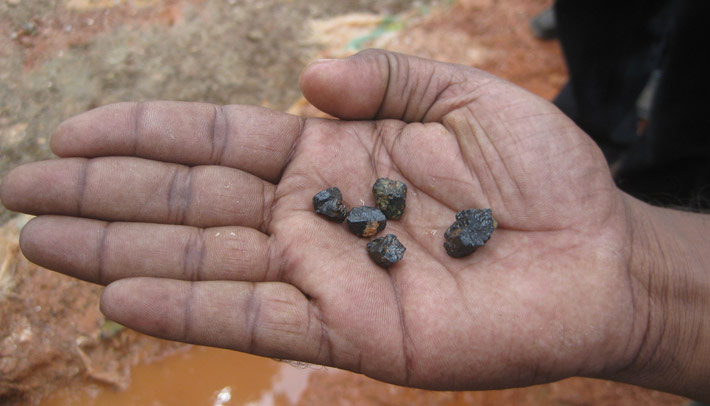 Conflict minerals: what's the story?
Minerals and ores such as coltan - short for columbite tantalite - are in huge demand in today's technology industries. Mined in countries such as the Democratic Republic of Congo in central Africa, these metals are used in the creation of electronics such as smartphones and sold all around the world.
Sadly, unregulated mining in Africa has taken its toll on local wildlife including critically endangered Grauer's Gorillas. By opening up previously untouched wilderness to human exploitation, mining results in habitat destruction and wildlife poaching, with workers sometimes forced into the forest to hunt for food.
The Democratic Republic of Congo has one of the richest deposits of coltan and is the world's largest supplier of cobalt. We want to extend the life of the metals that have already been extracted for use in technology and reduce the demand for yet further mining of Grauer's Gorilla habitat.
Why recycle mobile phones? 
By sending your old phone through the free mobile phone recycling program you are not only diverting it from landfill and reducing the demand for further mining, but all of the money raised supports the Jane Goodall Institute Australia's essential primate conservation in central Africa.