Your Billabong Camp experience
Situated on the Zoo circuit, near Lion Pride Lands, lies Billabong Camp; an immersive in-zoo camping experience. You'll uncover the secret, after hours life of the Zoo with the help of our Zoo Hosts. You'll also enjoy an Australian barbecue dinner, continental breakfast and two day entry to the Zoo.
The Billabong Camp Experience includes:
One Night accommodation in our Billabong Camp tents
Zoo Entry for all registered guests (inclusive of day of arrival / departure)
All bedding including pillows and towels
Dinner, Supper & Continental buffet breakfast
An exciting range of guided animal encounters and tours where you will see Australian, Asian and African animals
NOTE: A customised itinerary will be issued to you at time of arrival
Itinerary

View the Camper's Guide for Billabong Camp or learn more about the experience.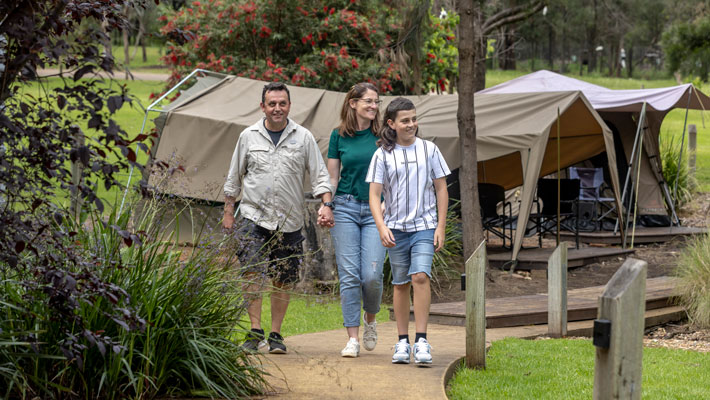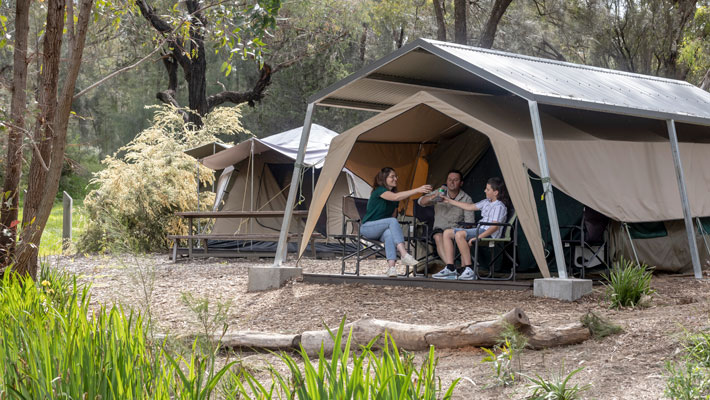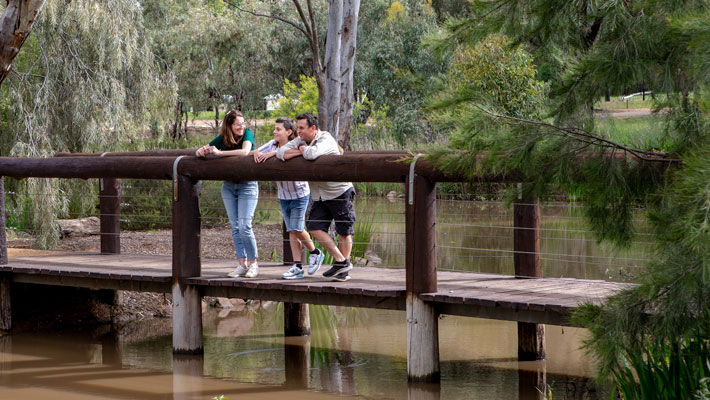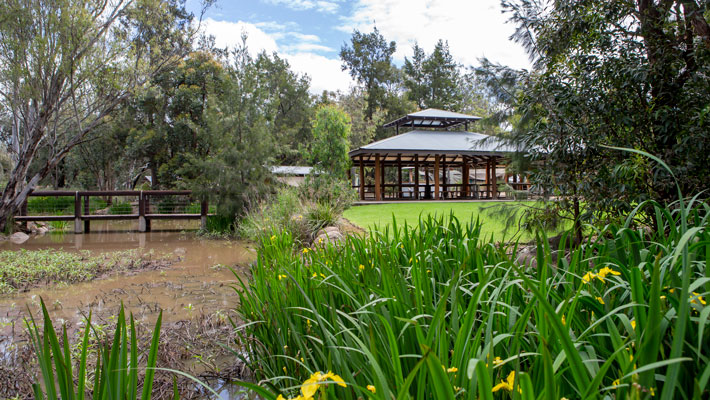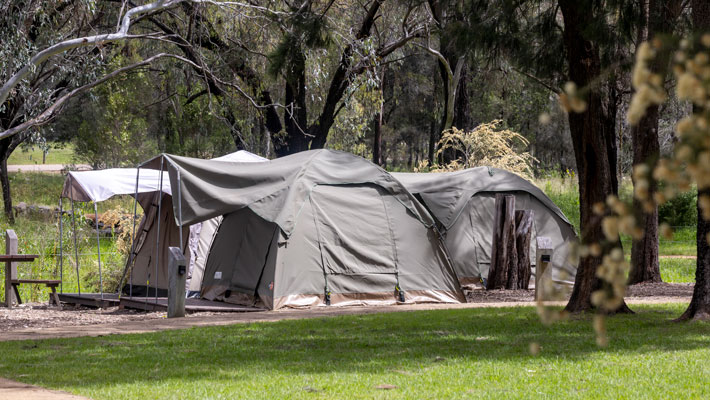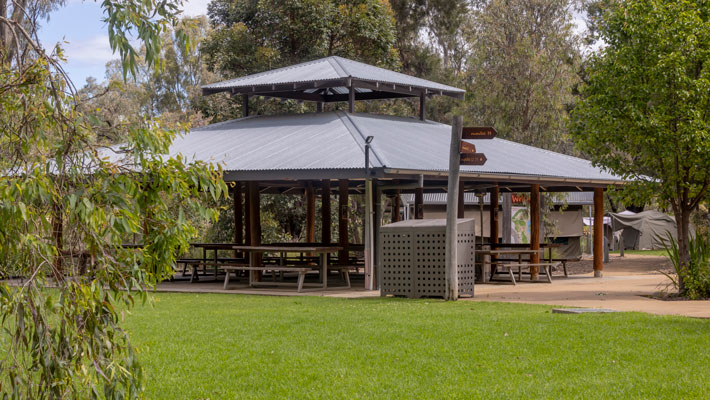 How Billabong Camp works
Checking In - Our team at Billabong Camp will be ready to welcome you at the campsite between 3:30pm and 4:30pm. Kindly remember to bring a credit-card and photo ID to process your check-in. If arriving prior to 3:30pm, your zoo entry is included complimentary on day of arrival, so you are more than welcome to explore the zoo prior to check-in. If you are arriving later than 4:30pm, please contact our Billabong Host who can assist you with after hours access. 
Vehicle Access & Parking - Parking is located directly outside the Billabong Camp area. To get to Billabong Camp, you can enter the Zoo via the main gates, and proceed directly to Zoo Circuit entrance. Please advise our staff that you are staying at Billabong Camp, and they will provide you with a map and directions to the site. 
Tent Assignment - Each tent can accommodate up to three people. Groups of four people (or more) are allocated a campsite of two tents side-by-side. You wont have to share a campsite with anyone outside your group. 
What to bring
Billabong Camp tents are furnished with linen, towels, and pillows. Kindly note the below suggestions to ensure that you are able to enjoy all aspects of the Billabong Camp experience. 
Climate-Appropriate Bedding / Clothing - Please be advised that overnight temperatures can be cold. Whilst we do provide necessary bedding, it may be advisable to bring additional blankets and warm clothing to ensure an enjoyable camping experience. 
Enclosed Shoes - Camp experiences may include walking in behind the scenes areas. Heels, sandals and thongs are not recommended. We advise sturdy, closed toed footwear be worn. 
Wet Weather Gear - Billabong Camp is an all-weather experience, so please come prepared for any inclement weather. 
Toiletries - Billabong Campsite has shower and bathroom facilities.
Terms and conditions
Payment terms
Full pre-payment is required at the time of booking for all reservations
We accept payment via credit card only for online bookings
In the event of cancellation or amendment the following fees apply
More than 30 days prior to arrival: Date amendments permitted. Full refund in the event of cancellation.
Between 15 days and 30 days prior to arrival: Date amendments permitted. Penalty of $100.00 per booking per night in the event of cancellation.
Less than 15 days prior to arrival: Cancellation will result in the full accommodation amount being charged.
Note: Our room rates vary between dates. In the event of a booking amendment, please be aware that  guests are required to pay any difference in rate. If amended, reservations are non-refundable and non-amendable.
Terms of stay
A valid photo identification and credit-card matching the name on your reservation is required to check in
All accommodation areas are 100% non-smoking – penalties apply   
Billabong Camp is a licensed venue. No alcohol may be brought onto the Zoo premises. Guests must be 18 years or over to be served alcohol and must carry a valid ID.
Taronga reserves the right to cancel Billabong Camp programs at any time due to unforeseen circumstances such as natural disasters or insufficient demand.
Children must be aged 5 years or older to stay at Billabong Camp. 
Guests are not permitted to leave the Billabong Campsite for the duration of the program, unless accompanied by Zoo staff. The Zoo grounds beyond the campsite are not accessible outside of visiting hours.
Gift certificates
Give the gift of an unforgettably wild overnight experience at Taronga Western Plains Zoo! Online Gift Certificates are available for purchase to the value you nominate for Billabong Camp.