Looking for the perfect spot for your wedding or event? 
Taronga Zoo represents a destination that can play host to exceptional and unique events. Each event space with their own unique aspects. Our event spaces can hold intimate events from 15 people in our boardroom or lavish affairs for up to 2,000 in Taronga's grounds.
Only 12 minutes by ferry from Circular Quay and within the grounds of the iconic Taronga Zoo Sydney, you and your guests can arrive by charter, water taxi or the historic ferry for your next event.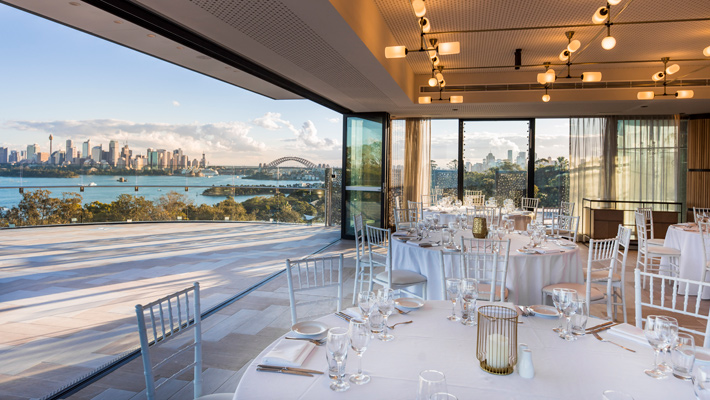 Events at Taronga Zoo
Events at Taronga Zoo's venue spaces have breathtaking views across the Sydney Opera House and the Harbour Bridge making it Sydney's most sought-after event space. Not to mention the amazing sunset views of the Sydney city's skyline as a backdrop to your special occasion. 
When planning your wedding with us, combined with our exclusive locations for your bridal photos, our range of event spaces, breathtaking views and wild inhabitants make it an extraordinary space to say I-do. 
Suitable for:
Weddings
Gala dinners
Corporate events
Conferences
Society fundraisers
Formals and Graduation celebrations
New Year's Eve celebrations 
Events at Taronga (previously known as Taronga Centre) have a rooftop event space, a magnificent ballroom, terrace and balcony spaces, multiple meeting rooms and garden courts, plus more.
The Dalang Ballroom
The largest of all function spaces, the Dalang Ballroom is a contemporary and sophisticated space with stunning floor-to-ceiling glass windows and spectacular views of the city skyline and Sydney Harbour.
An impressive open plan dining area allows you to dress the room to fit your theme. The key features of this premium room include 180 degree views of Sydney's Harbour, a private balcony surrounding your function room along with a neutral colour palette.
Take a walkaround 3D tour here for your dinner or here for a conference.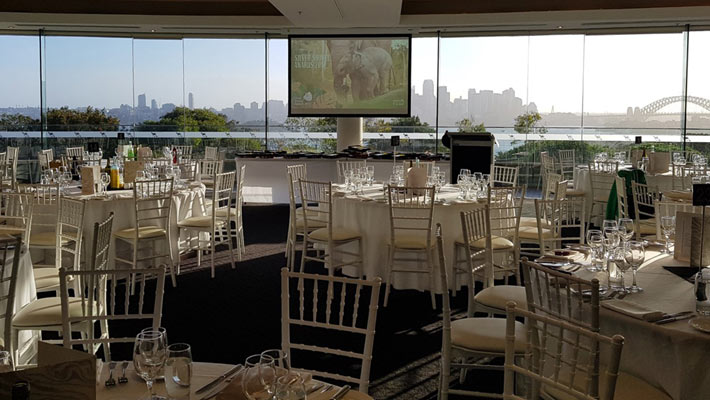 The N'galawa Terrace
Located above the Ballroom sits the N'galawa Terrace With beautiful panorama views of the Zoo grounds and Sydney Harbour, this is a versatile space perfect for dinners, cocktail parties, conferences, and social celebrations.
The N'galawa Terrace features a private bar, the ability to divide the room with partitions, blinds, an internal sound system and a separate entry point for disabled access.
Take a walkaround 3D tour here.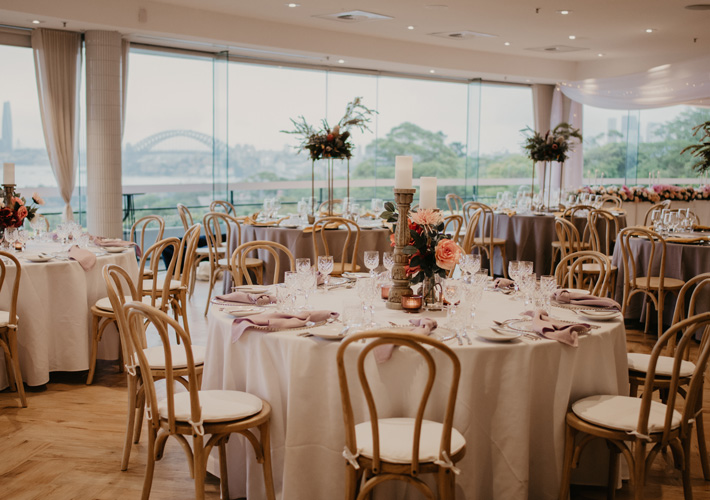 The Gili Rooftop
It's a backdrop like no other. The new Gili Rooftop function space is an incredible setting for any event. Sweeping harbour views by day, shimmering skyline views by night, it is the perfect backdrop for your event, one that will stay with guests forever. 
Watch the sun set over Sydney harbour whilst sampling beautiful crafted food. This truly spectacular space is versatile to your event needs from weddings and cocktail parties, to team workshops and dinners. 
Take a walkaround 3D tour for dinner here or the perfect wedding ceremony location here.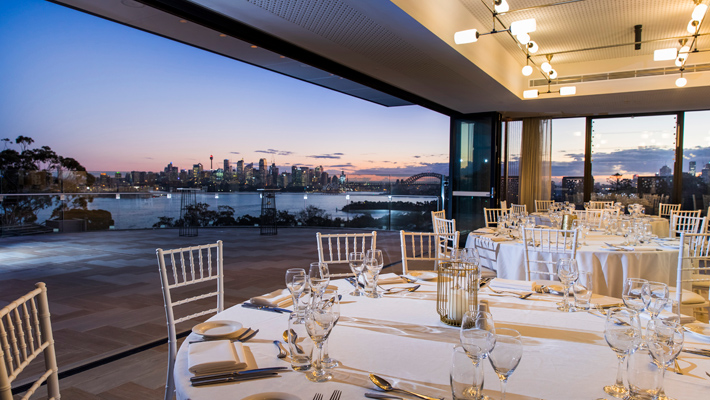 Heritage Boardroom
Host your next offsite meeting with us in the beautiful Heritage Boardroom, located in the Top Plaza heritage entrance building.
Forage and Graze
Located inside the impressive front entrance of the Taronga Zoo gate, let your guests start to experience the sights and sounds of the Taronga Zoo with pre-dinner drinks or a cocktail function.
Lawn Event Spaces
Looking for a new event concept? Why not set up a marquee in one of our lawn areas with stunning views of the City skyline and Harbour Bridge. With multiple locations throughout the zoo, our lawn areas are a great space for those family and social barbecues.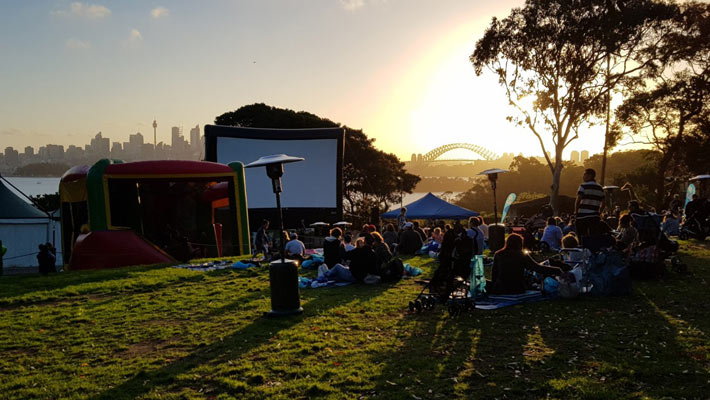 Concert Lawns: Taronga Zoo Concert Lawns are the home of the largest functions to take place, accommodating up to 3,000 guests for a cocktail/stand up event or 350 guests in a unique marquee. With a million-dollar backdrop of Sydney, we are the home of the renowned Twilight Concert Series.
Condor Lawns: A unique outdoor space with breathtaking views of the heart of Sydney. Situated next to the iconic Bird Amphitheatre, our concert lawn is a great location for a cocktail function or gathering.
Soden Lawns: The Soden Lawns are ideal for a corporate family open day or networking event. With three-tiered lawn space and incredible views of Sydney Harbour, this is the perfect space to for your guests to enjoy a relaxed beverage.