Taronga is proudly accredited by the Australasian Zoo and Aquarium Association (ZAA), the peak body, which represents the collective voice of the zoos, aquariums, sanctuaries and wildlife parks across Australasia that operate to the highest standards.
Animal welfare in the care of wildlife
What is animal welfare?
Animal welfare can mean different things to different people. As a term, it covers a range of states that an animal can find itself in and reflects the sum of its sensations and emotions at a given point in time, encompassing both the animal's physical and mental state. Animal welfare can therefore be great, good, satisfactory, poor or extremely poor. Animal welfare has many facets and as such, assessing a welfare can be complex, with an individual having poor welfare in some aspect of its life and great welfare in another aspect of its life.
Taronga's commitment to animal welfare
Taronga promotes positive animal welfare for all animals, both in our care and in the wild and takes its commitment to conservation and animal welfare seriously. Inherent within that, is caring for and portraying wildlife with the greatest dignity and respect, whilst delivering engaging and transformational guest experiences that support positive animal welfare and align with ethical guidelines for encounters and photography. 
Taronga is committed to providing excellent care, health management, housing and species appropriate behavioural opportunities that promotes good welfare to all animals in our care. We ensure out animal welfare commitments are supported through good governance, policy and procedure and staff with the resources, training, skills and experience necessary to our enable our animal programs to be delivered effectively.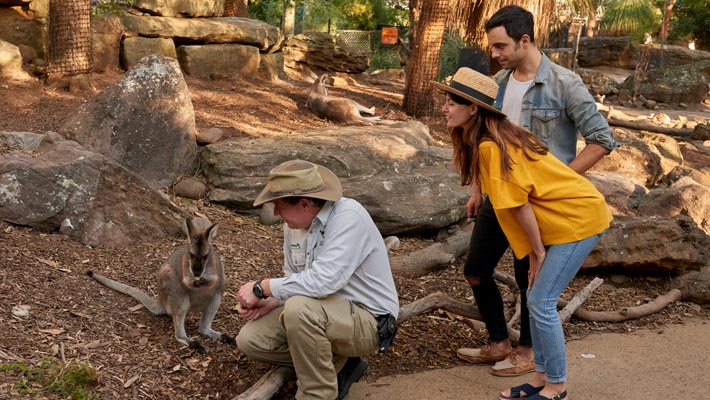 Animal welfare in a Zoo environment 
The  nature of the animals in our care compels us to provide an environment and experiences that the animal's biology has evolved to expect. We understand that zoos cannot truly replicate the wild but, as far as possible, we can create an environment inspired by nature that provides for the animal's behavioural and physiological needs.
 
Life in a zoo, like life in the wild, places some restrictions on animals, regardless of how good the facilities and care. Many animals in the wild also have their movements restricted by territorial boundaries, and their 'freedom' is radically restricted by the daily battle to survive. Taronga's wildlife experiences are evolving to maximise choice for animals in our care, for example, through providing complexity in animal spaces, including areas to retreat to, choice to participate in training and conditioning programs and animal led encounters.
Taronga's Animal Welfare Charter
The foundation of Taronga's approach to animal welfare is our Animal Welfare Charter which underpins all animal welfare initiatives at Taronga. We believe that good animal welfare is top priority for a modern zoo and conservation organisation and we strive to be a leader, an advocate and an authority on animal welfare. To achieve this, we ensure our animal experience vitality and the positive affects of good health through varied and nutritional diets and a preventative health care. We ensure our animals have access to comprehensive veterinary care program and capacity for high quality medicine, surgery, diagnostics and pathology.  We ensure our animals have large, complex spaces where they feel comfortable, can take refuge, and are empowered through opportunities for meaningful choices throughout their day.  We ensure our animals experience positive behavioural interactions with their environment, other animals and humans and experience positive affects associated with behaviours known to be rewarding including foraging, exploration, cognitive challenge, play, social interaction, affiliative bonding as well as  training and conditioning.
Read our full Animal Welfare Charter here. 
Dignity and Respect for Wildlife Framework
Inherent within our commitment to conservation and animal welfare is caring for and portraying wildlife with the greatest dignity and respect, whilst delivering engaging guest experiences. Taronga believes that all individuals and species have intrinsic value and should be treated accordingly. We believe it is a privilege to care for the amazing wildlife we have at Taronga's zoos and aim to present wildlife with context about its homeland, habitat, cultural significance and connections to people, place and stories. 
To support our philosophy, Taronga has developed five criteria to ensure all animals in our care are treated and portrayed with dignity and respect. These are: 
Taronga presents wildlife in thoughtfully designed spaces inspired by nature that provide for the opportunity to undertake behaviours specific to their life history.
Taronga aims to engender awe, admiration, wonderment for wildlife and recognises the essence of the species.
Taronga wildlife connections support the delivery of Taronga's conservation and education objectives.
Taronga strives to empower wildlife through the incorporation of choice (or agency) in their daily lives and avoids portraying human superiority (or dominion) over wildlife.
Wildlife connections are designed to be a positive experience for both wildlife as well as guests.
Read our full Dignity and Respect for Wildlife framework here. 
Ethical Encounters and Photography
In our urban environments we are increasingly living separate from nature and wildlife, much of which is at risk of extinction because of factors like climate change and human development. An experience in nature or an interaction with wildlife has the potential to expand our understanding of a species and inspire us to take action to support its existence. 
Modern conservation zoos like Taronga offer the opportunity for members of the public to connect with wildlife and have meaningful animal encounters. Our aim is for these encounters to be enjoyable and inspiring for the participant as well as respectful to the animal.
Photos and videos can be lovely reminders of a special experience and a visit to one of Taronga's zoos can offer endless opportunities to document amazing animals and an enjoyable day out. At Taronga animal welfare is at our core and we have a responsibility to ensure that the photographs and videos taken at our sites convey respect for our animals. 
This is extremely important because research has shown that some photos of people and wildlife can lead to an increased desire to keep wildlife as pets and to the assumption that the species is not threatened, and even can be harmful to people and wildlife through adverse contact. Interactions and images that occur in unnatural settings and promote unnatural behaviours can detract from the intended messaging and in extreme cases can even be exploitative to the animal.
Below are some key factors to a respectful animal encounter and photograph:
The animal has been assessed to be appropriate for an encounter.
The animal is in a natural setting and is carrying out natural behaviours.
The animal, not the participant, is the focus or 'hero' of the encounter or photo.
 The animal has the choice to participate or move away if they wish.
There animal has a range of food opportunities, beyond that offered during the encounter, 
The encounter benefits the species in the wild by delivering a conservation, animal welfare or sustainability message.
The experience is safe for the animal, the participant, and the staff. 
Monitoring and managing welfare 
Taronga is continuously monitoring the health and welfare of the animals in our care and within our conservation programs. In the zoo we're constantly observing and monitoring both the animals themselves and the environments they live in. This includes measuring parameter such as sound levels, temperature fluctuations and visitor numbers. Understanding how animals perceive the environments they're in is fundamental to designing and maintaining good zoos.
An example of a recent research project at Taronga Zoo involved examining the so-called 'visitor effect' on our animals, that is, how do our animals perceive zoo visitors?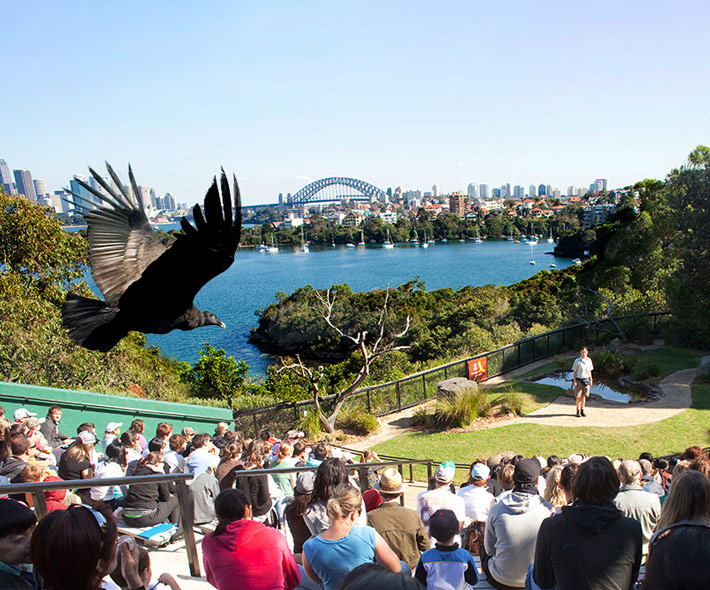 ZAA Accreditation
Taronga is proudly accredited by the Australasian Zoo and Aquarium Association (ZAA), the peak body, which represents the collective voice of the zoos, aquariums, sanctuaries and wildlife parks across Australasia that operate to the highest standards.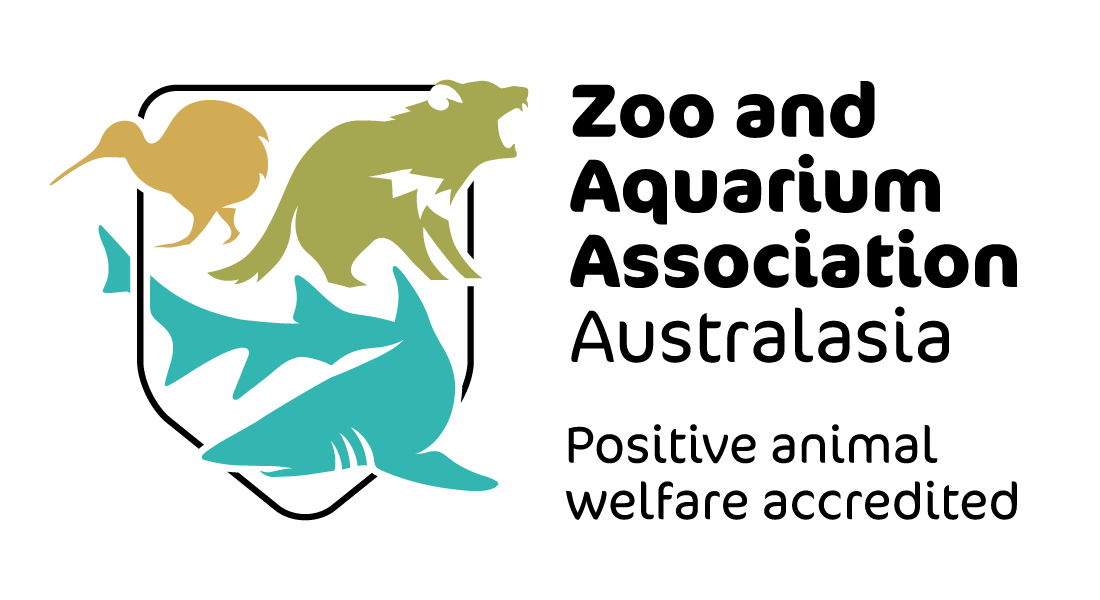 The ZAA Welfare Accreditation program champions welfare from the animal's perspective, and rather than assessing provisions such as provision of water or food, it examines the animals experience, for instance the likely pleasure experiences by offering a variety of foods, presented in engaging manners, in species relevant times frames. It is a science-based approach based on the five animal welfare domains – nutrition, health, environment, behavioural interactions and mental state.  The framework considers not just the absence of negative welfare but the promotion of positive welfare from the perspective of the animals.
As part of its accreditation, Taronga must provide compelling evidence for set criteria on both their operations and the experiences of their animals. A welfare assessment is also conducted based on the five animal welfare domains for key species from a broad cross-section of species nominated by ZAA from invertebrates through to great apes.  The program also considers Taronga's commitment to positive animal welfare, safety, biosecurity, conservation and sustainability. ZAA-accredited zoos and aquariums are assessed every 3 years to retain accreditation.
 
About ZAA
Animal welfare in conservation, science and wildlife rehabilitation
As a world-leader in wildlife management, Taronga is continuously monitoring the health and welfare of the animals within our conservation and science programs  and wildlife rehabilitation, and in the wild. This includes tackling the challenges of remotely monitoring the welfare of wild animals when we can't have eyes and ears on the ground. New technologies are constantly being developed to help us identify potential welfare issues in real-time, especially for animals in remote locations, those living in larger groups, or those where immediate up-close assessment is not possible.
Taronga scientists have been collecting and analysing data of wild and zoo-based animals using field-based observation, video footage, drones, and citizen science. From these data we gain unique insights into both fine-scale movements of individuals, and broad behavioural states of the animals. This information is vital to understanding things like habitat preferences, migration and movement patterns, and ultimately the welfare state of the animal.