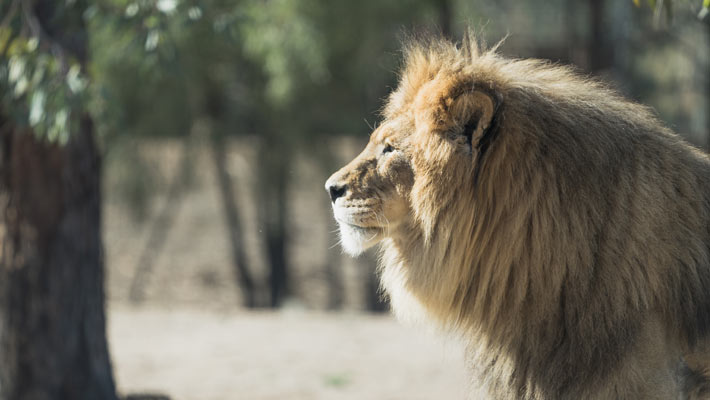 Our animals
Taronga is home to over 4,000 animals from over 350 species. Find out which of your favourites you can visit at Taronga Western Plains Zoo Dubbo.
More
Zoo map
In addition to being home to all of our animals, Taronga Western Plains Zoo Dubbo offers a range of facilities to visitors including cafes and eateries, picnic areas, drinks vending machines, first aid, bike and cart hire and public bathrooms throughout the Zoo.
You can find each of these facilities on our Zoo map, along with the location of all of your favourite animals.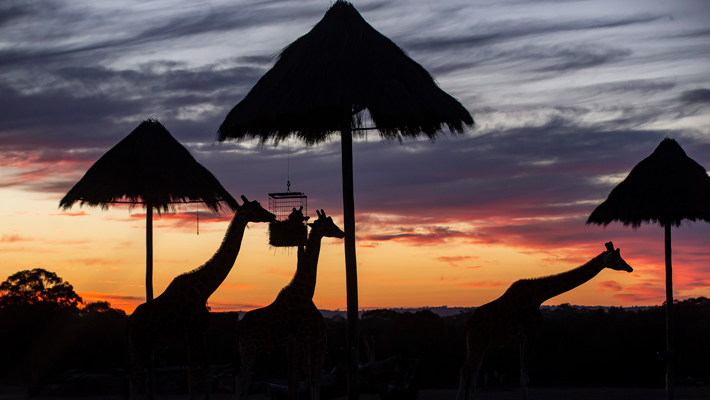 What's on
Immerse yourself in an unforgettable safari experience at Taronga Western Plains Zoo Dubbo. There's so much to see and do, from animal encounters, virtual keeper talks, kids activities, must-sees and more! 
More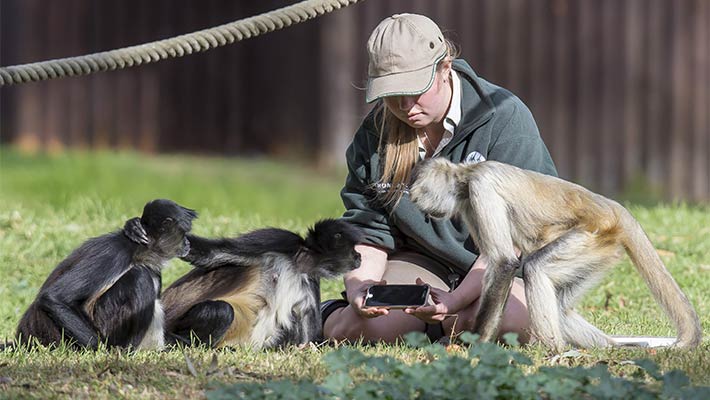 Download the app
The Taronga Western Plains Zoo app is the perfect companion for your visit. 
Download the official Taronga Western Plains Zoo app and make getting around a breeze with the interactive map, up to date information on keeper talks, feeding times and animal encounters. Plus you can choose your own self-guided adventure with recommended 'must-see' moments or create your own favourites!
More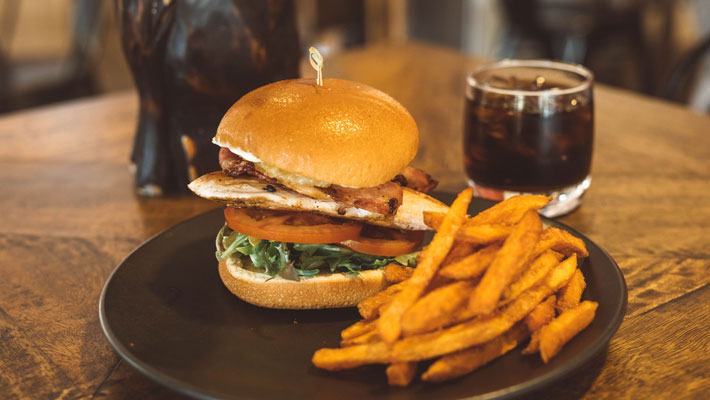 Food and drink
Sit down and enjoy modern Australian cuisine with a gorgeous view of the Savannah Lake at Zoo Cafe & Bar or enjoy a packed lunch in one of our free picnic and barbecue areas. Find out more about food and drink options at the Zoo.
More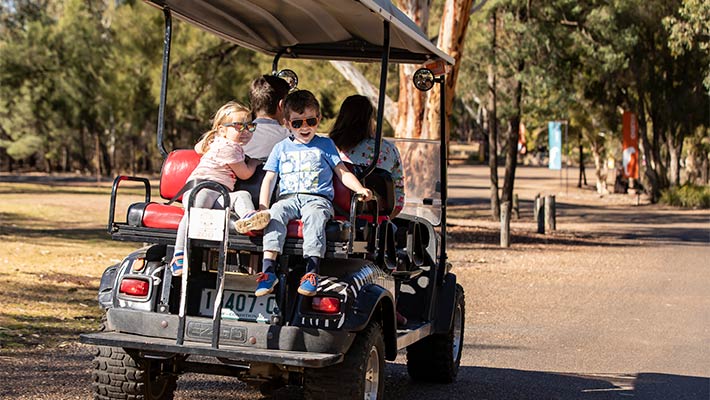 Bike, Cart and Boat Hire
For a real zoofari adventure, hire a bike, electric cart or now brand new pedal boats and make your visit extra special!
More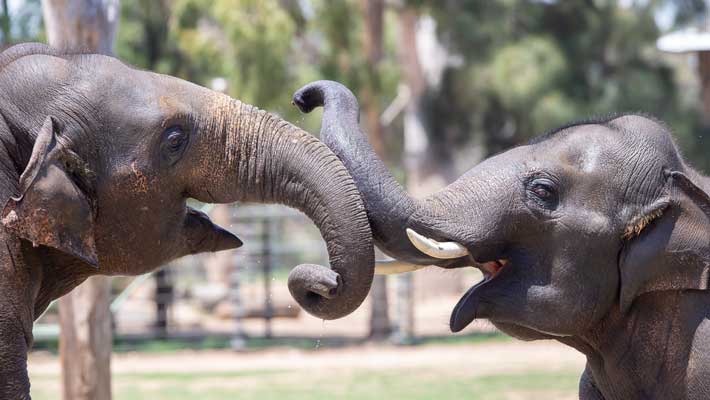 Rates and concessions
Find out all you need to know about individual, group and concession rates to Taronga Western Plains Zoo Dubbo.
More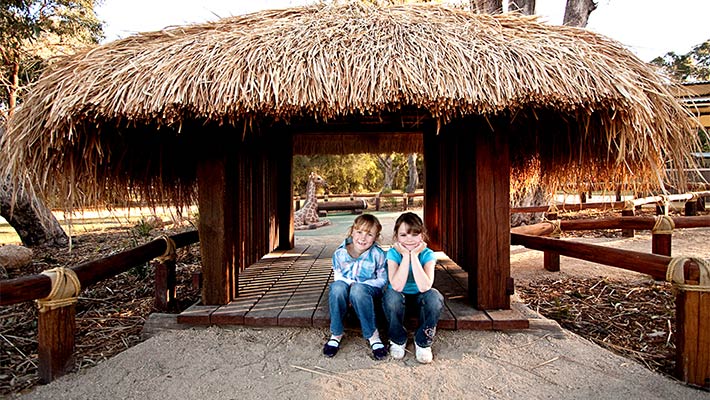 Accessibility
Taronga Western Plains Zoo Dubbo is committed to ensuring that our grounds and exhibits can be viewed and enjoyed by all. It offers accessible parking, amenities and the free hire of wheelchairs.

A note about domestic animals and pets: for the safety of our animals and yours, guests are not permitted to bring their own domestic animals or pets into Taronga Western Plains Zoo.
More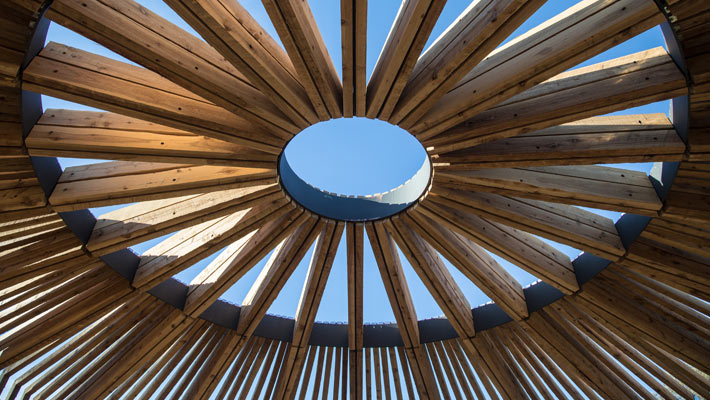 Closures and works
For a zoo to remain relevant, it must grow and evolve. Here at Taronga, we aim to continually improve our animal habitats while striving to enhance our visitors' experiences.
Find out more information about current closures and improvements that may impact your visit.
More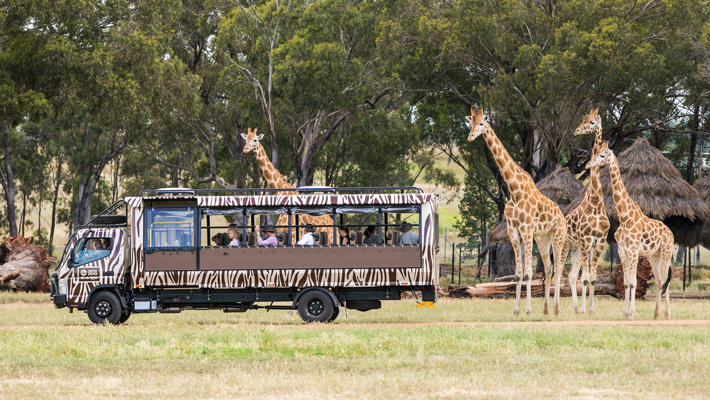 Getting to the Zoo
Taronga Western Plains Zoo Dubbo is located on Obley Road in Dubbo, central west NSW. 
More