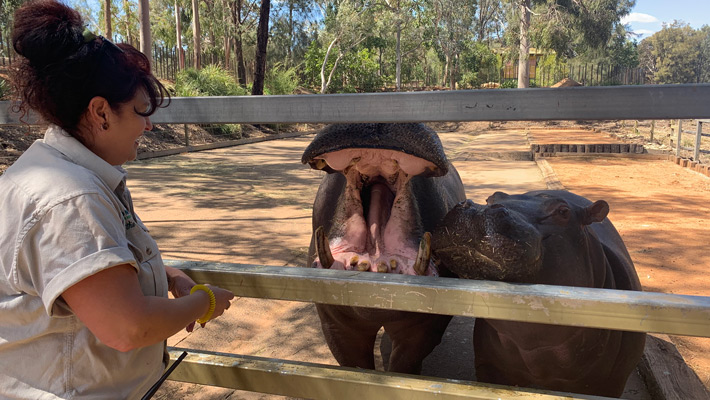 Hippo encounter
Running daily
Come face to face with one of the Zoo's resident Hippos during this close-up Hippo Encounter. A Zoo Keeper will take you behind the scenes to see and learn more about this iconic African animal.
More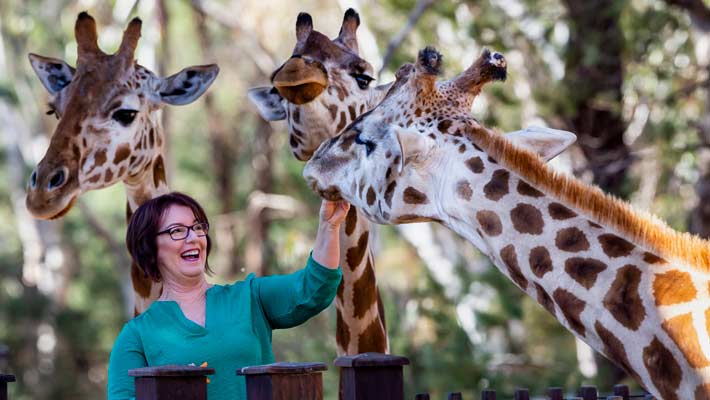 Giraffe encounter
Running daily
Have a close encounter of the tall kind! During this experience you'll have the opportunity to personally feed and photograph these gentle giants from the Zoo's Giraffe Boardwalk.
More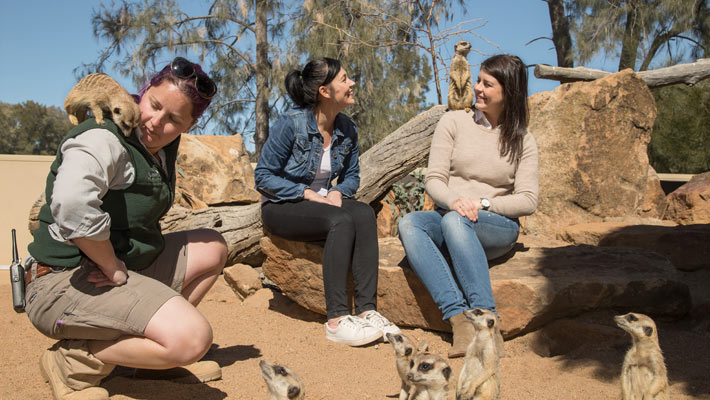 Meerkat encounter
Running daily
Meerkats scuttling across your lap? Yes please! Step inside the Meerkat habitat with a Zoo Keeper, and take a seat so the curious residents can get a close look at you.
More