Meet our trainers
Our trainers are experts in animal care industry; current Taronga Zookeepers, staff and specialists in the field. Meet the trainers of the Taronga Training Institute.
Danielle Alty, Taronga Zoo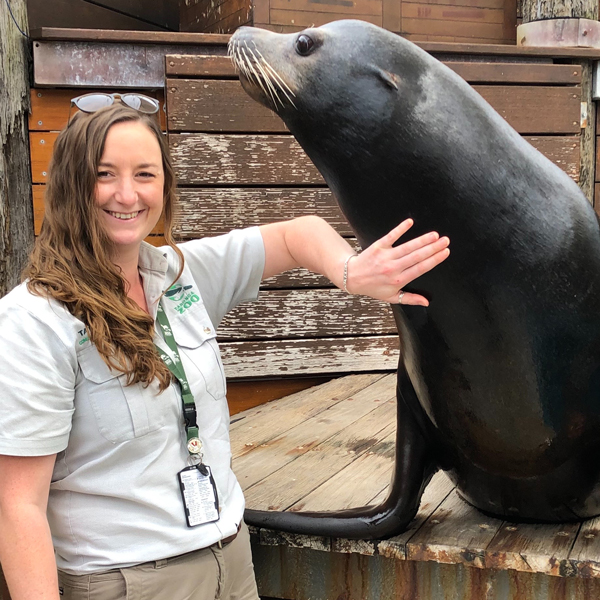 Danni graduated from the University of Chester (UK) with a degree in Zoo Management in 2009. She has worked with exotic species including Tapir, Giraffe, Ring-tailed Lemurs, Aardvark, Dhole, Rhea, Zebra, Antelope, Reindeer, and (more recently) with Australian fauna and birds. Danni has hand-reared and supervised the care of a wide variety of Australian birds as well as mammal species such as gliders, dingo, possums and a range of macropods.
Danni has a particular interest in animal genetics and reproduction, as well as the broader conservation breeding goals of Zoos and Aquaria worldwide, which she developed during her time as the Species Coordinator for Little Penguin and Quoll.
Danni teaches various units in both the Certificate II Animal Studies and Certificate III Captive Animal courses. 
Dom Arndt, Taronga Zoo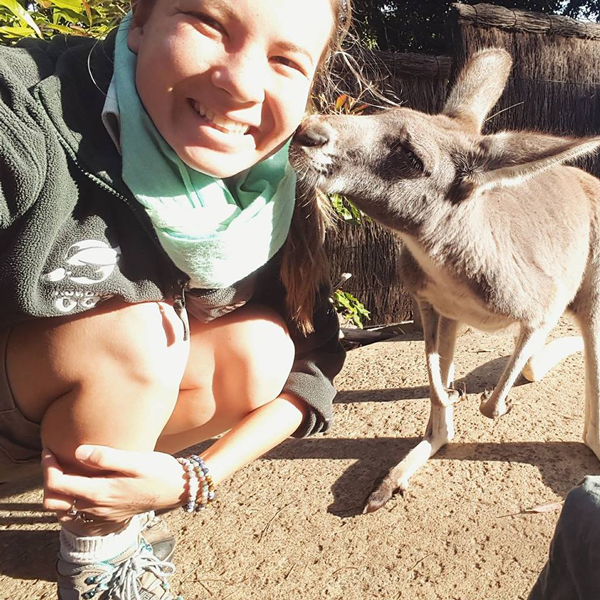 Dom loves zoo keeping. She says that she learns something new every day, "and at Taronga we are surrounded by incredible animals and passionate staff!"
She started as a Guest Experience Officer at Taronga in 2012 (leading tours for mandarin-speaking guests and delivering educational programs) and in 2017 she completed her Certificate III in Captive Animals. Since then, she has worked as a zoo keeper on multiple divisions around the Zoo, focussing on the carnivores division and the education/community team. 
Dom currently delivers training within the Certificate II in Animal Studies. 
Ryan Dare, Taronga Zoo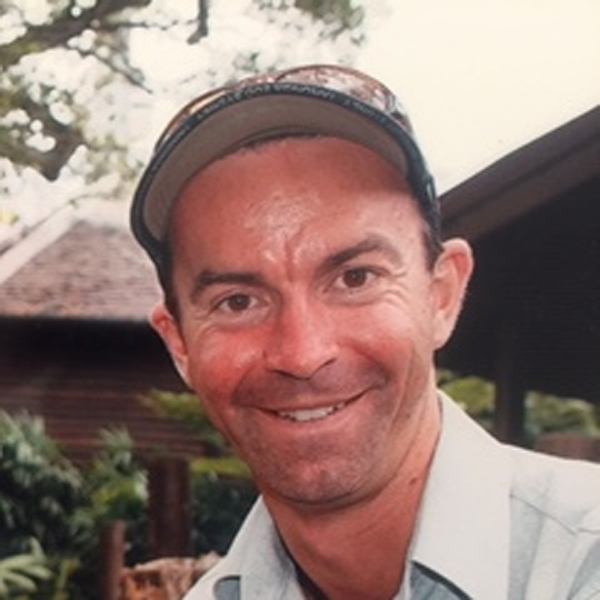 Ryan also assists with the Burbangana program, which is a joint initiative run by the Taronga Conservation Society of Australia and Family and Community Services . This program is aimed at giving young people in care the opportunity to engage in activities in and around Taronga Zoo. 
Ryan trains several topics in TTI, but his passion is for Workplace Health & Safety. He enjoys highlighting the need for safety and genuinely want to ensure that anyone that comes to Taronga is not injured in any way, shape or form.
He looks forward to meeting prospective students and chatting in class.
Ryan teaches the WHS units in both the Certificate II Animal Studies and Certificate III Captive Animal courses.
Michelle Durkan, Taronga Zoo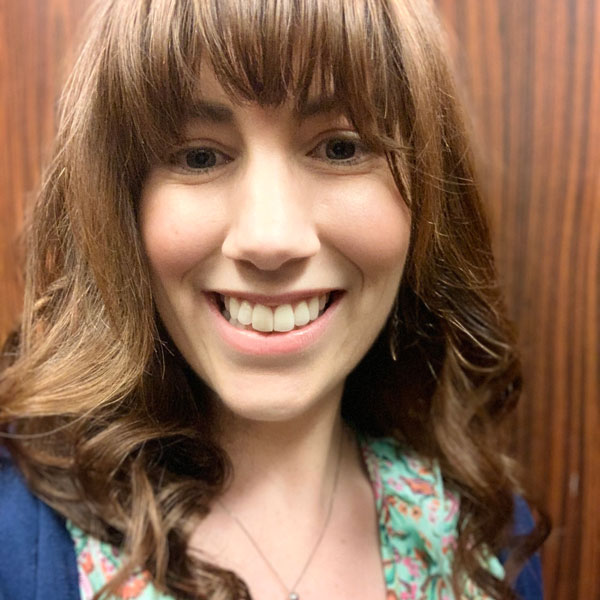 Michelle started her journey with Taronga as a Guest Experience and Keeper Volunteer. After 12 months in this role, she realised that Taronga was where she was meant to be. Since then she has worked within the Formal Education team, the Corporate Partnership teams, the Community Programs team as well as the Taronga Training Institute team. Having worked across a wide sector of  the organisation, Michelle felt that her experience would lend itself to training within the animal care and tourism industry. 
Michelle became a trainer with TTI in 2016 and has taught across both the Certificate II in Animal Studies and Tourism qualifications. 
In 2017, Michelle become the TTI Manager and has been heavily involved in the operation and logistics of TTI across all sites include Sydney, Dubbo, Perth, Melbourne and Adelaide. Michelle loves working within the TTI team and witnessing first-hand the student awe and appreciation from interacting with the TTI trainers as they share their years of knowledge and experience. 
Michelle currently teaches within the Certificate II in Animal Studies. 
Rachael Gaynes, Taronga Zoo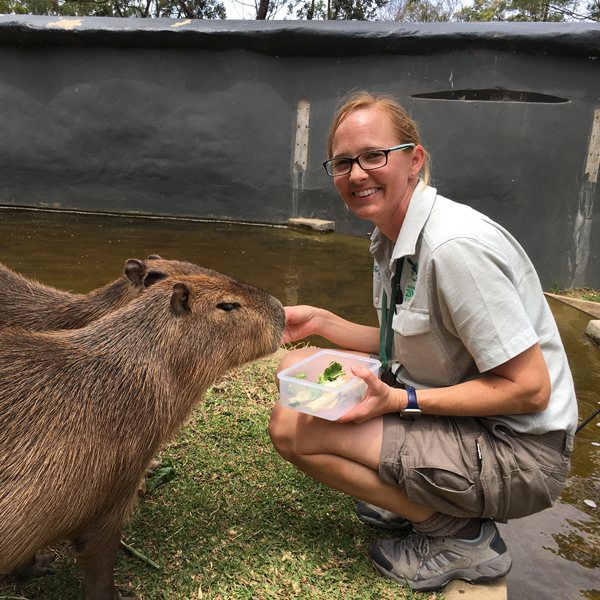 Rachael Gaynes achieved a childhood dream when she was awarded First Class Honours in Biodiversity and Conservation Science (Macquarie University) and became a primate keeper at Taronga Zoo.
After eight years, she transferred to the UK and combined her love of animal management with her passion for education by becoming the Animal Collections Manager for a leading agricultural education provider.
Rachael has now returned to Australia and Taronga Zoo in her role as a TTI trainer/assessor (primarily for the Certificate II Animal Studies course including the HSC Program) and continues to works on the primate division.
Rachael has now returned to Australia and Taronga Zoo in her role as a TTI trainer/assessor and continues to works on the primate division.
Rachael primarily teaches the Certificate II Animal Studies course including the HSC Program.
Libby Hall, Taronga Zoo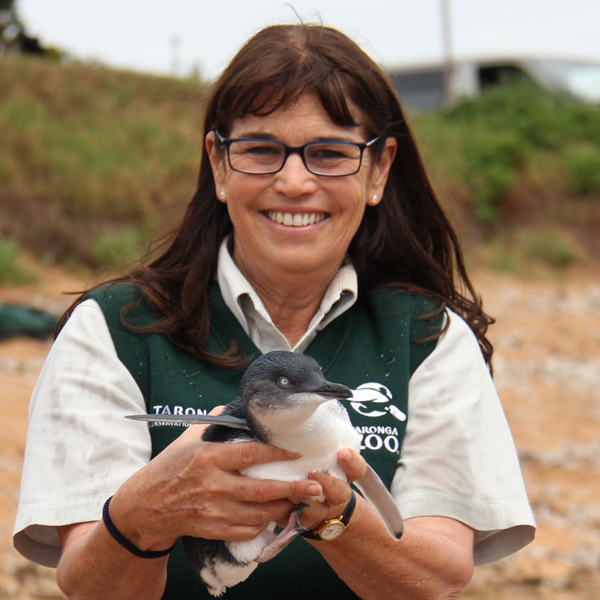 Libby is the Manager of Taronga Wildlife Hospital and a veterinary nurse and zoo keeper.  
At the hospital Libby and her staff are responsible for the health and welfare of the zoo animal population. In addition they also rehabilitate injured and orphaned native animals that are returned to the wild.
Libby has been working as a zoo keeper for 30 years in many different areas of the zoo and has thoroughly enjoyed working with all species of exotic and native wildlife.  
Libby especially loves sharing her passion for wildlife and has been training for 18 years.  In the last 10 years Libby has been specialising in marine wildlife and is currently conducting a research project - Satellite Tracking Marine Turtles released from Taronga Wildlife Hospital.   
Libby holds an A class Bird Banding Licence with the Australian Bird and Bat Banding Scheme running the Wildlife Rehabilitation Project at Taronga zoo and a member of the International Oil Spill Response Team for Wildlife.
Libby teaches Rescue Animals and Provide Basic First Aid within the Certificate II Animal Studies.
Petra Hancock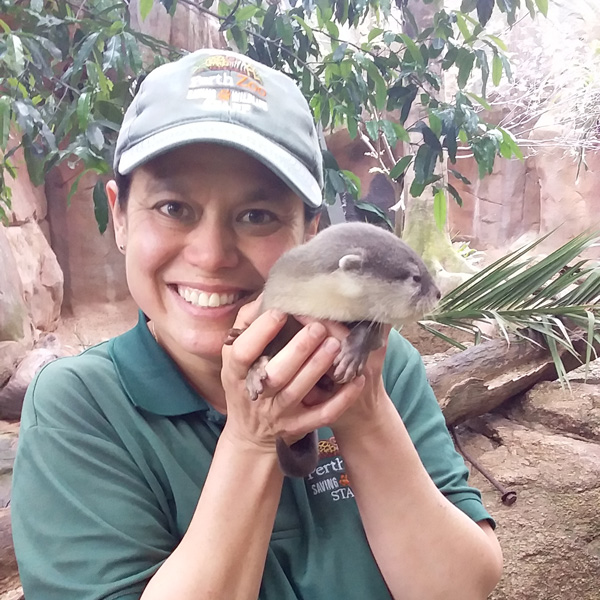 Petra Hancock began her zoo keeping career in 1998 and has never looked back. She has worked/volunteered at many institutions including Melbourne Zoo, Taronga Zoo, Auckland Zoo, Singapore Zoo, Vancouver Aquarium and AQWA, as well as Perth Zoo where she is now based. Her experience includes a wide variety of species ranging from elephants to kangaroos, seals to zebras, koala to red pandas. 
Throughout her career, Petra has never forgotten what it was like to be brand new and this drove to her become a TTI trainer. She looks forward to being able to introduce the zoo keeping world to a new generation of animal technicians.
Lee Hayter, Taronga Zoo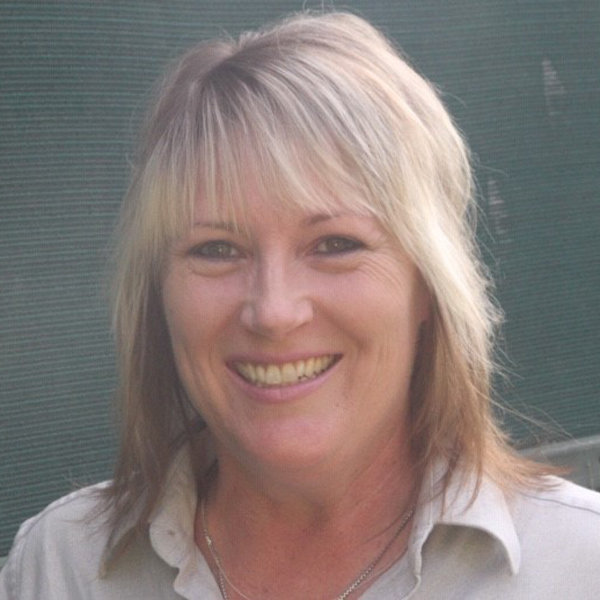 Lee loves teaching students about the animal care and tourism industries. She has worn many hats in her 17+ years at Taronga including coordinating Guest Experience and Behavioural Studies volunteer teams, delivering overnight stay programs as well as providing encounter training of small mammals and reptiles for non-keeping staff.
Lee operates her own tour-guiding business and loves to introduce visitors to the wonders of Australia. She is an active member of Tour Guides Australia and serves as Vice President on the board of Savannah Guides Limited. She has attended guide training schools from the Wet Tropics to the eastern cape of South Africa.
Lee currently teaches TTI's Certificate II as well as presentation and enrichment units for Certificate III.
Shae Holden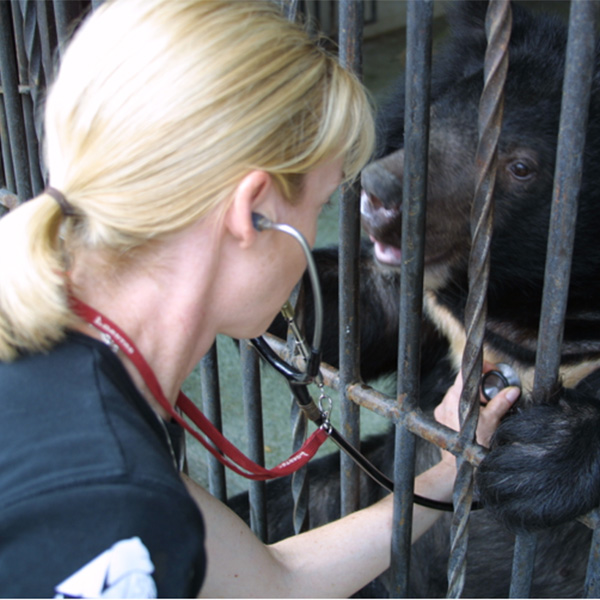 Shae is an Animal Training & Management Consultant. She has worked extensively in Australasia and overseas (including USA, China, Vietnam, and Jordan) within animal institutions, facilities and film production companies. Her animal training experience is vast and she has worked with marine mammals, elephants, bears, big cats, birds, hyena, wolves, primates, pigs and dogs. Shae has spoken at many animal training and welfare conferences, presented papers on animal training and appeared on TV and radio to talk about animal training. Training the Certificate III gives Shae an opportunity to share her passion for conditioning with the future zookeepers of Australia.
Photo: Shae working at Animals Asia.
Brendan Host, Taronga Zoo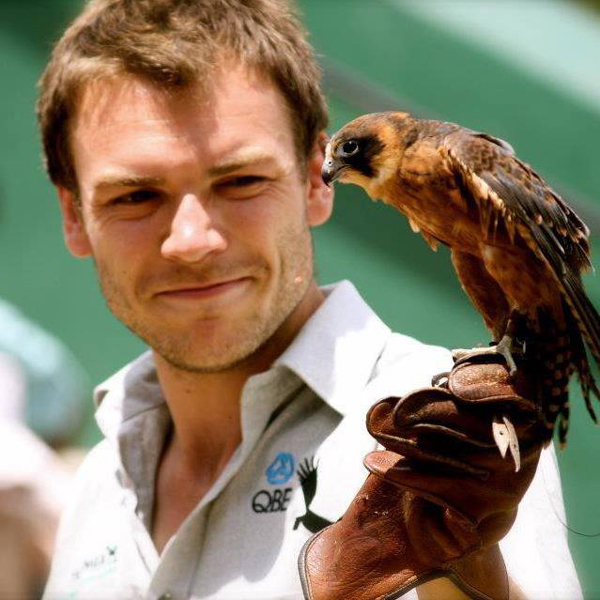 Brendan is a 15-year Taronga veteran and a specialist in wildlife presentations.  He's also passionate about improving the lives of animals in human care.
As well as his work on Taronga's free-flight Bird Show he has worked on mixed-taxa shows in Canada, assisted with animals in theatrical productions and taken herpetofauna out on the road in Australia. He even presented to the Duke & Duchess of Cambridge in 2014. He has worked in the field with White-backed Vultures and undertaken falconry in Canada.
Brendan's teaches within the Certificate III in Captive Animals focusing on animal conditioning and enrichment, welfare and public speaking.
Greg Kirk, Taronga Western Plains Zoo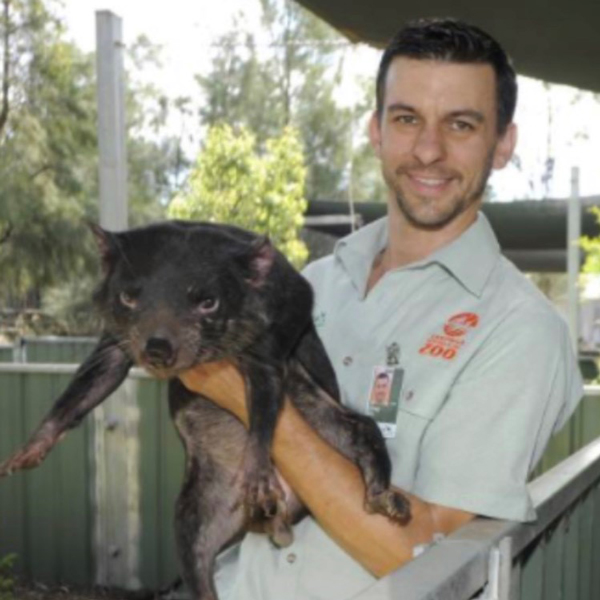 Greg Kirk loves being a trainer/assessor. He enjoys seeing the Zoo through students' eyes, passing on his wealth of knowledge and mentoring upcoming zoo keepers.
Currently working alongside eight lions and three tigers on the big-cat section, Greg has 29 years of experience behind him. One of his career highlights has been contributing to a slightly smaller Aussie carnivore, the Tasmanian Devil Conservation Project.
 
Greg teaches a range of subjects through the Certificate III in Captive Animals including exhibit design, public speaking, and the housing and capture/restraint of animals.
Belinda Laming, Perth Zoo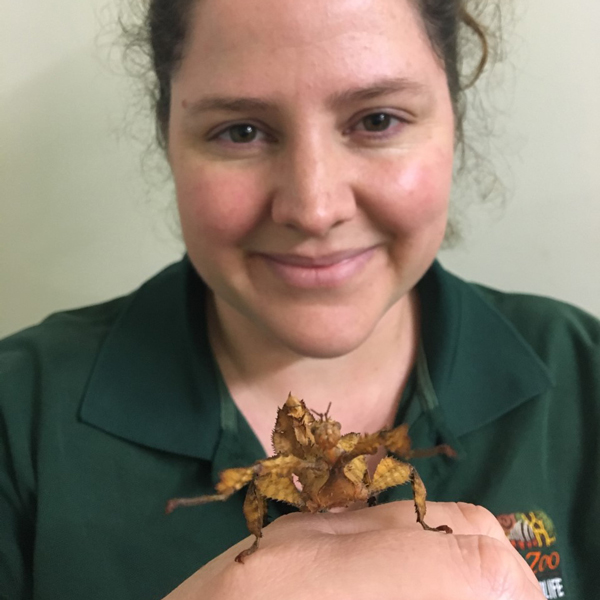 Belinda Laming is a Supervisor on Perth Zoo's Australian Fauna section and is enthusiastic about the role of modern zoos in wildlife conservation. She values the opportunities that her role as a TTI trainer provides to give you the skills and passion to support local, national and international wildlife care and conservation efforts.
She loves the endless learning opportunities that come with working with animals to better understand and improve animal husbandry and welfare.
In addition to her 16 year zoo keeping career, Belinda is the ZAA/ASMP Species Coordinator for Short-beaked Echidna (and previously Quokka) and provides husbandry advice and breeding recommendations to Australian and International zoos.
Belinda teaches various units within the Certificate III in Captive Animals.
Lynda Lorenz, Taronga Zoo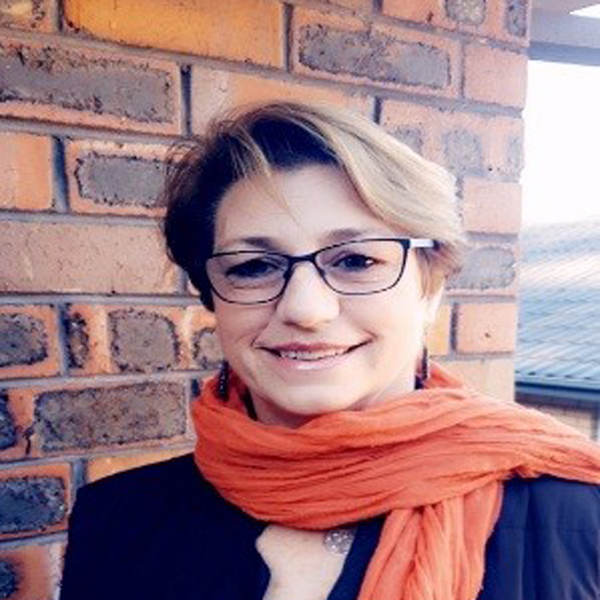 Lynda Lorenz has been a Taronga Training Institute Trainer & Assessor since 2014. 
Lynda has a wealth of work experience covering a variety of industry sectors such as Retail Travel, Wholesale Travel and Events. Her training experience includes TTI, private and government organisations for students, staff & volunteers.
Lynda continuing to enjoy a passion for people, places & animals.
Lynda specialises and delivers the Certificate II & III in Tourism and teaches within the accredited Tourism Short Courses. In addition she teaches select units in the Certificate II Animal Studies & Certificate III Captive Animal courses.
Emma Malloch, Perth Zoo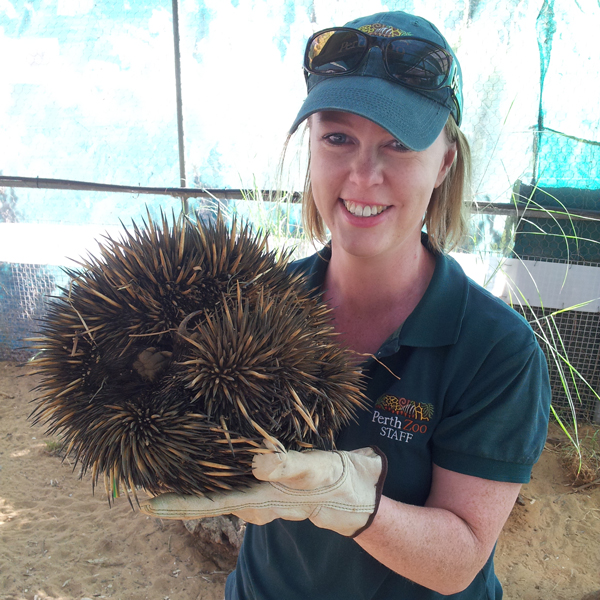 Emma Malloch is an Aussie Fauna Keeper at Perth Zoo. She has varied experience and worked across several areas within the zoo including the Australian Section, Primate Section, the Discovery and Learning Section. 
Emma loves the diversity of her roles including the relationships that form with the incredible animals. She is passionate about conservation and sustainability and the highlight of her day is when she can change the way someone thinks about the world and help them fall in love with our natural world. 
Being a trainer for TTI is always enjoyable because the students are already passionate and enthusiastic about this incredible industry. Emma loves helping students through the year on their journey to a career that will provide them with a life time of amazing experiences and achievements.
Emma teaches units within the Certificate III in Captive Animals such as Enrichment, Nutrition, Monitor and Maintain Animal Health, and Prepare and Present.
Roxanne Monahan, Taronga Zoo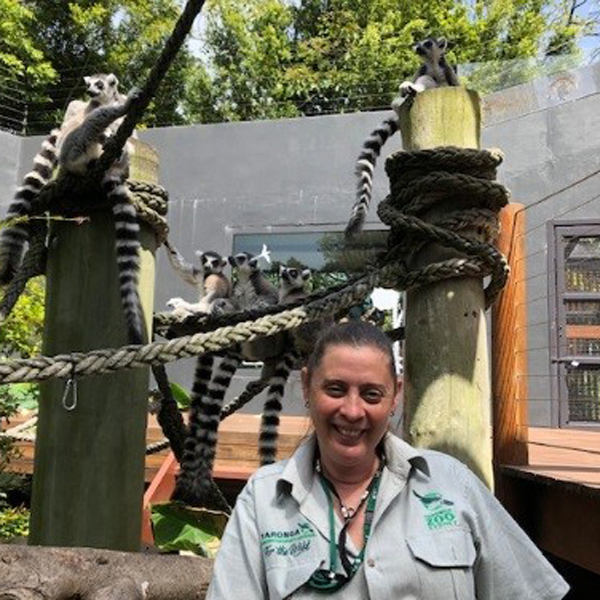 Roxanne Monahan is a Senior Keeper on Taronga's primates division, ensuring best-practice animal management and mentoring of junior staff. Roxanne has trained/assessed for TTI since 2009 in the Certificate III in Captive Animals and Certificate II in Animal Studies across the country. She focuses her teaching on infection control and the capture/restraint, reproduction and nutrition of animals.
Roxy has worked in animal institutions around Australia with a range of species including sea-life, reptiles, carnivores and ungulates and she loves to share her practical knowledge of the industry, whilst having fun in class and teaching skills.
Currently Roxy teaches multiple units within the Certificate III in Captive Animals.
Elly Neumann, Taronga Zoo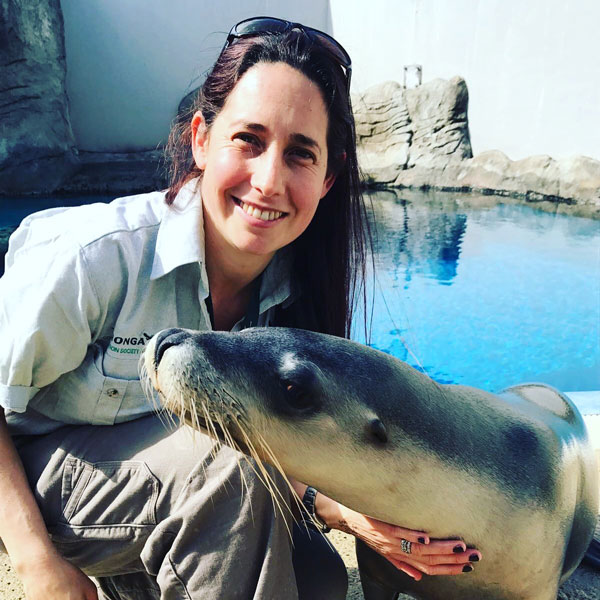 Elly is a Senior Keeper on Taronga Zoo's Marine Mammals department. During her 18 years at Taronga, Elly has developed particular expertise in animal conditioning and teaches the unit Assist with conditioning Animals to TTI Students, along with a number of other units within the Certificate III Captive Animals for TTI. 
Outside of the classroom, Elly is a sought-after expert in animal conditioning and she presents lectures or workshops on behalf of the Australasian Society of Zoo Keepers (ASZK). She also sits on the Education committee of the International Marine Animal Trainers Association (IMATA) and is the Regional Coordinator for articles to be included in the IMATA journal, "Soundings".
Currently Elly teaches multiple units within the Certificate III in Captive Animals.
Leonie Perovic, Perth Zoo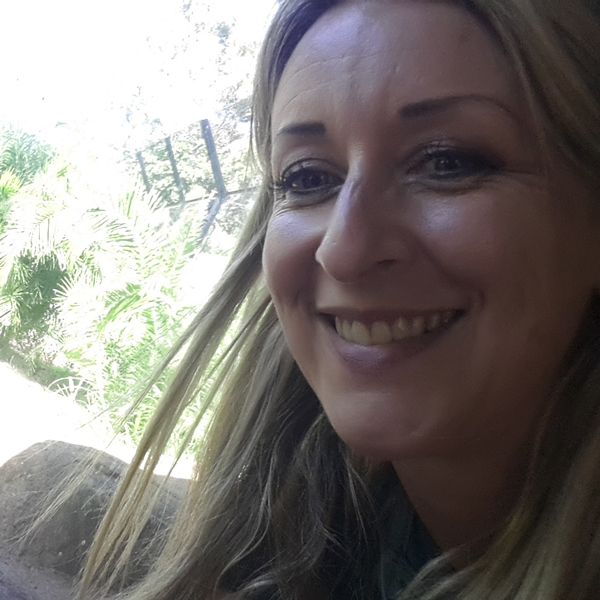 Leonie has always been an animal advocate, starting at aged 11 as an RSPCA helper but her real conservation journey began when she fell in love with cheetah and lion while volunteering in Africa. 
Previously a Taronga Western Plains Zoo keeper, Leonie now works on the exotics section of Perth Zoo with the African cats, giraffe, rhino, zebra, painted dog, meerkat and hyaena. 
Becoming a trainer/assessor for TTI keeps her current with best practice zoo keeping across the globe, helps the species she works with and allows her to channel the efforts of fellow wildlife advocates.
Leonie currently teaches multiple units within the Certificate III in Captive Animals.
Deborah Price, Taronga Zoo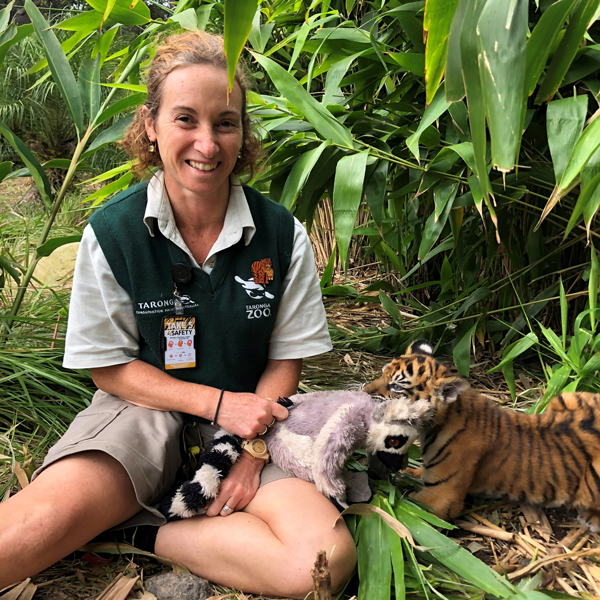 Senior carnivore keeper, Deb Price has worked at Taronga Zoo since 2000 after starting her career at the Australian Reptile Park. Ten years ago, she challenged herself by joining TTI as a trainer/assessor.  
She is involved in all aspects of carnivore husbandry and management including diet and food preparation, training co-operative care behaviours, providing enriching environments and managing introductions and breeding of various carnivores. 
Deborah enjoys the mix of working as a carnivore keeper and arming future generations of keepers with a thorough knowledge of the industry. 
Deb delivers training within the Certificate III in Captive Animals across Australia.
Sarah Silcocks, Zoos Victoria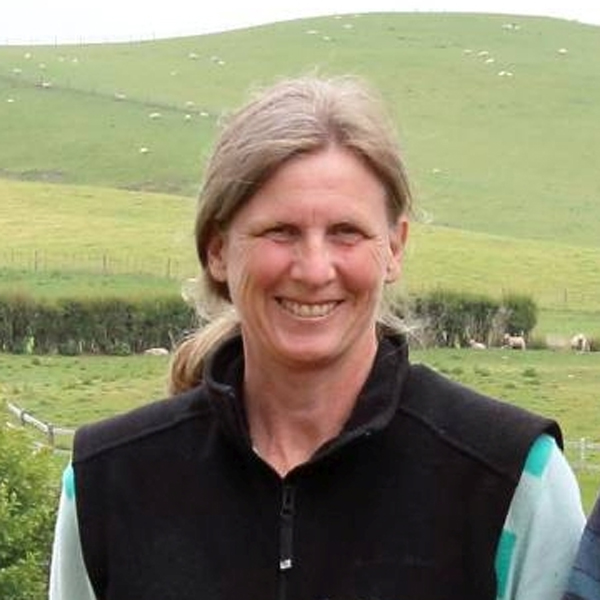 Zoo keeper Sarah Silcocks has spent her working life pursuing opportunities to learn about, care for and conserve invertebrates, plants and birds. She is now working in her dream job on Melbourne Zoo's ectotherm team where she directly contributes to their conservation through animal husbandry and research.  
One of the newest TTI trainer/assessors, Sarah loves to share with students her passion for sustainability, animal welfare, hygiene, nutrition as well as her special focus on invertebrates and birds.
Sarah delivers training for the Certificate III in Captive Animals.
Alison Smith, Taronga Zoo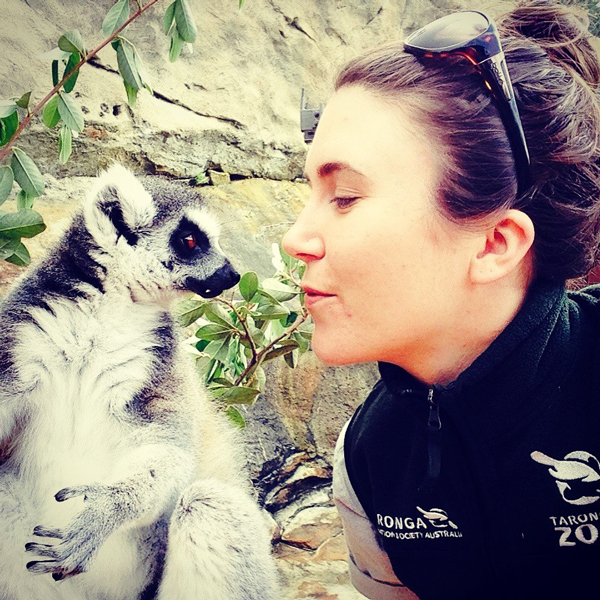 Alison became a TTI trainer in 2017 and loves to share knowledge and information about the amazing species that she works with every day. She enjoys nothing more than getting her students out into the Zoo to explore, discuss, assess and interpret—usually with lots of laughs along the way!
Alison spent the first six years of her career working on Taronga's carnivore division, working with the biggest carnivores (lion, tiger, leopards) down to the smallest (meerkats, red pandas) and for the past six she has worked on the primate division with great- and lesser-apes, lemurs and monkeys.
Alison currently teaches Certificate II Animal Studies including the HSC program. 
Marina Tsamoulos, Taronga Zoo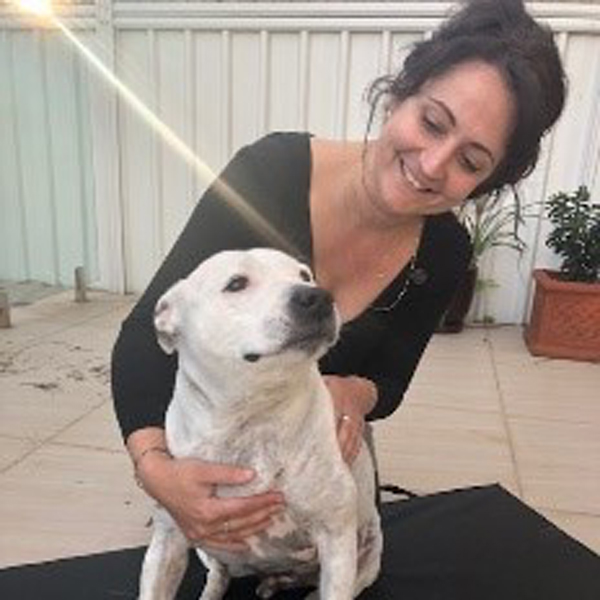 Marina has worked in the animal care industry for more than 18 years and has taught in various capacities for 16 years. She loves making learning fun, interactive and applicable to the real world. Her goal is to guide her students in preparation to not only join the industry but to excel in it.
Marina has a Masters in Marine Biology & Zoology, and has worked as an environmental consultant, vet tech and senior aquarium keeper, providing husbandry and health care of marine animals including those needing rescue, rehabilitation and release. She's also just started her own practice as an animal physical therapist.
Marina currently teaches across both the Certificate II in Animal Studies and the Certificate III in Captive Animals.
Kimberly Vinette Herrin, Taronga Zoo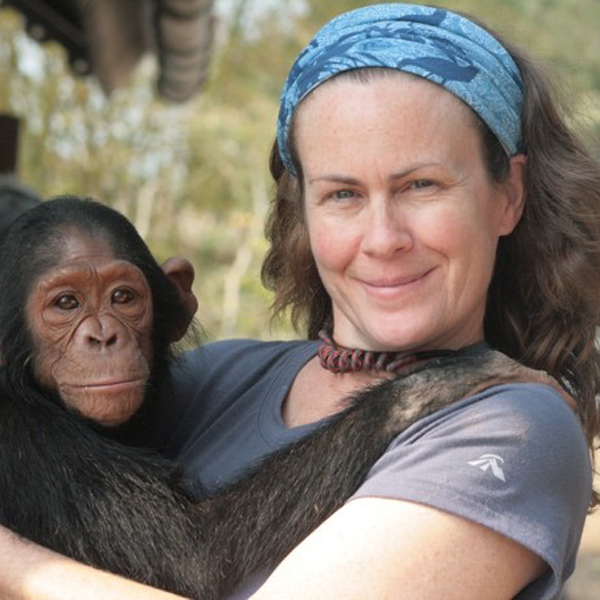 MS, DVM, MANZCVS (Zoo Medicine)
Kimberly has been a zoo and wildlife veterinarian for over 20 years. She joined Taronga Zoo in 2006 after working at Ocean Park (Hong Kong) and Gladys Porter Zoo (Texas). She is passionate about conservation medicine and has worked with wildlife in Africa, Central America and Antarctica. Her favourite animals to work with are marine turtles. She also enjoys teaching TTI, veterinary students and foreign veterinarians. 
Kimberly teaches the unit Maintain and Monitor Animal Health within the Certificate III in Captive Animals at Taronga Zoo Sydney. 
Photo: taken by Pauline Forrester at Tchimpounga Chimpanzee Rehabilitation Centre.
Gabe Virgona, Taronga Zoo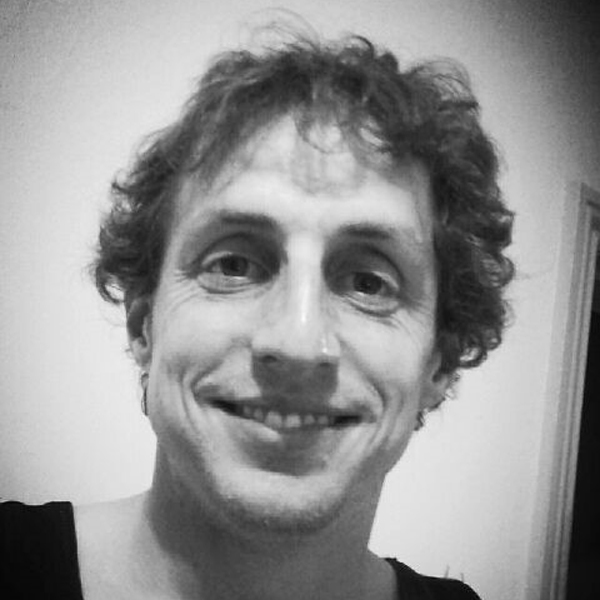 Gabe began as a one-day-a-week volunteer while studying Zoology at Uni. Fast-forward fifteen years and he is now Taronga's Unit Supervisor of Ungulates and Elephants.
Despite working with some true giants of the zoo world, his favourite species are some of our smallest birds and invertebrates. He has designed new exhibits, renovated old ones, and worked directly on conservation programs for some of Australia's most endangered birds. He's even trained domestic pigs for close encounters and public walks! 
Gabe greatly enjoys sharing his knowledge and experience with students as well as learning from them.
Currently, Gabe trains within TTI's Certificate III in Captive Animals across Australia.