CBCA Book Week 2022
Dreaming with eyes open
Taronga Education are excited to connect with you, and help you connect with the wild, during Book Week 2022.
The theme for this year is 'dreaming with eyes open' and we are fortunate enough to work with some amazing authors who can help you do just that, through nature journaling.
We are present in nature every day, but sometimes, in our busy lives, there's no time to stop, observe and appreciate the beauty of the world around us. Nature journaling provides participants with a purpose and the ability to reflect on the detail of our local environments using all our senses.
The best part about nature journaling is you don't need to worry about your writing or drawing skills, it is simply an process to connect with the world and express that on paper, however you wish.
To support your nature journaling adventure, we have provided you with a selection of activities from the aforementioned books that will help you appreciate the world around you - so step outside, connect with nature, and act for the wild!
Start your nature journaling adventure...
Sound Maps
Sounds can be hard to describe, something like a phone we can say 'ring ring', but is that really the sound it makes? When you're in nature you hear a lot of sounds. 
Movement Maps
Take time to observe, not just see. Stroll slowly around the park of yard, noticing animals or plants that interest you. 
Taking in Perspectives
Your view, a birds eye-view or a worms-eye view - observe things in nature from different perspectives. 
To help you begin your nature journaling adventure, Taronga is promoting Dr Paula Peeters' 'Take this book for a walk' and a project by Taronga's Dr John Martin and his peers, 'A guide to the creatures in your neighbourhood'.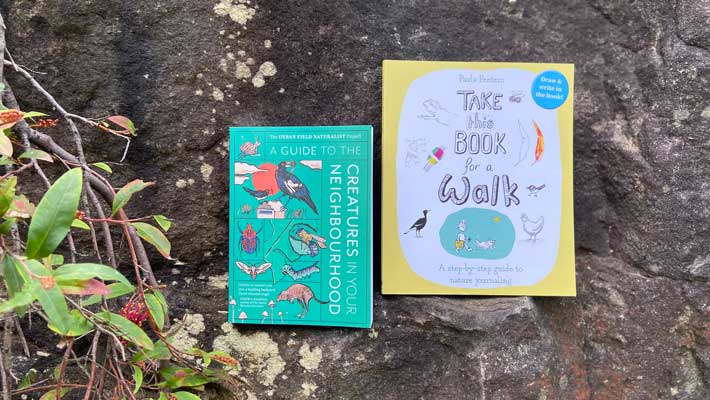 Learn more about nature journaling