School workshops
Meet some of our amazing animals up close in a lesson led by a qualified member of our teaching staff. All topics are tied to syllabus outcomes across Science, Mathematics, Geography, Creative Arts, English, History and Business Studies.
Workshops are offered at Taronga Zoo Sydney and Taronga Western Plains Zoo Dubbo, as well as via our Zoomobile program.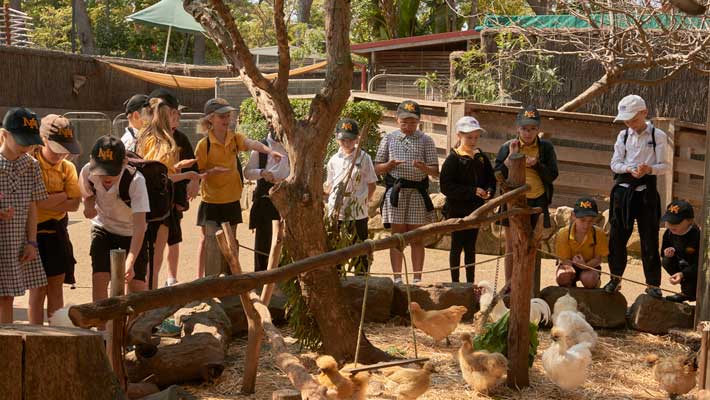 Planning your excursion
Whether you choose a self-guided excursion, workshop or special event you are guaranteed to provide your students with an education experience to last a lifetime.
Download the schools Risk Assessment, access useful links and more.
More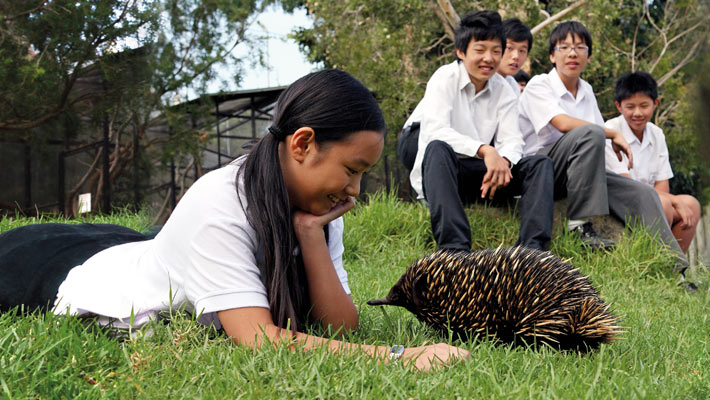 International schools programs
International students can join our staff on a Wildlife Workshop – a specially designed program for overseas students with customised activities and schedules.
More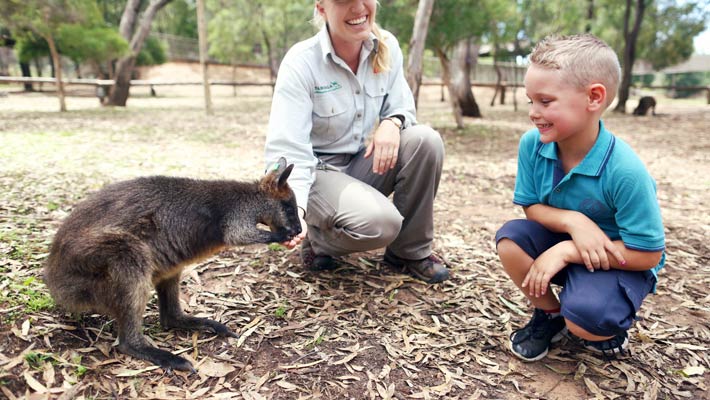 Booking costs
View booking costs for excursions, workshops and Zoomobile programs at Taronga Zoo Sydney and Taronga Western Plains Zoo Dubbo.
See prices
Full day programs
Each school term we hold one-off events and programs at our Zoos in Sydney and Dubbo, in addition to the curriculum focused workshops. These full day experiences are designed to increase student engagement with nature and sustainability.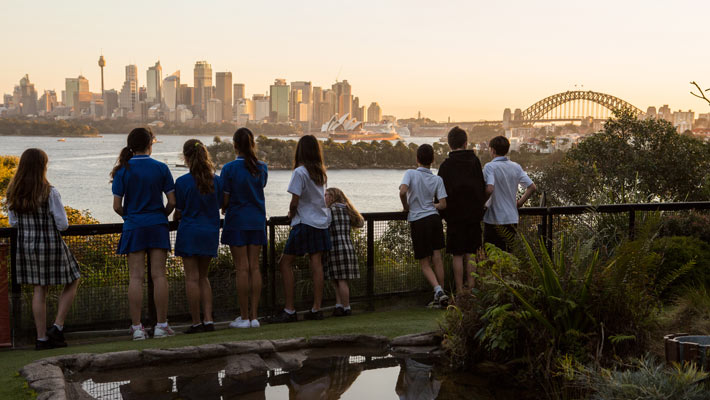 Twilight programs
Students can explore our Zoos from a completely new angle as the sun goes down. Enjoy dinner under the stars, discover wild creatures on a private night walk and get to meet amazing animals up close. 
Twilight programs are available at both Taronga Zoo Sydney and Taronga Western Plains Zoo Dubbo.
More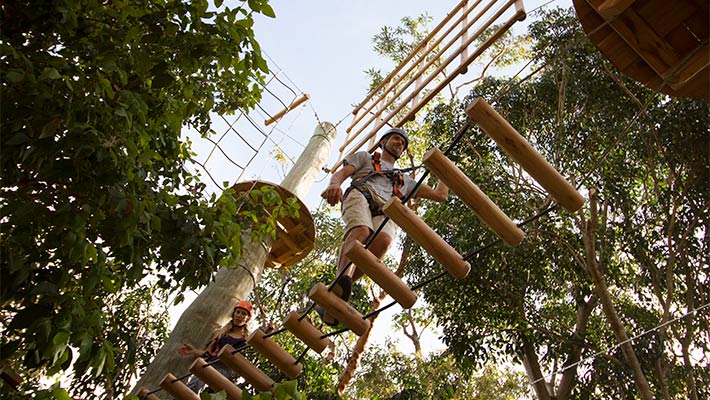 Wild Ropes for schools
Get out of the classroom and immerse yourself in nature, right in the heart of Sydney. Students will challenge themselves and work as a team on our high ropes course while they master suspension bridges, tunnels, obstacles and flying foxes. 
More
Looking for something else?