Posted on 25th February 2020 by Media Relations
Taronga Western Plains Zoo has seen a sharp increase in the number of koalas presenting to the Wildlife Hospital in Dubbo due to the ongoing drought. Since November 2019, over 22 koalas have received veterinary treatment at the hospital.
The koalas are presenting with a range of health concerns cause by drought conditions including starvation, dehydration and heat stress. Many are also infected with chlamydia, a disease that plagues koala populations.
"The ongoing drought conditions combined with habitat loss and the extreme heat during the summer months has really put a lot of pressure on regional Koala populations," said Senior Veterinarian, Dr Benn Bryant.
"The number of koalas we are seeing at present is unprecedented. We have seen more koalas through our Wildlife Service in the past three months than we would normally see in a year," said Benn.
The koala populations across NSW have been really hard hit over the past year with bushfires impacting numbers greatly and the exact toll of the drought yet to be fully realised as it continues to grip much of the state.     
"Whilst recent rainfall in some areas will allow food and water resources to replenish a little, the rain has not fallen in all regional areas."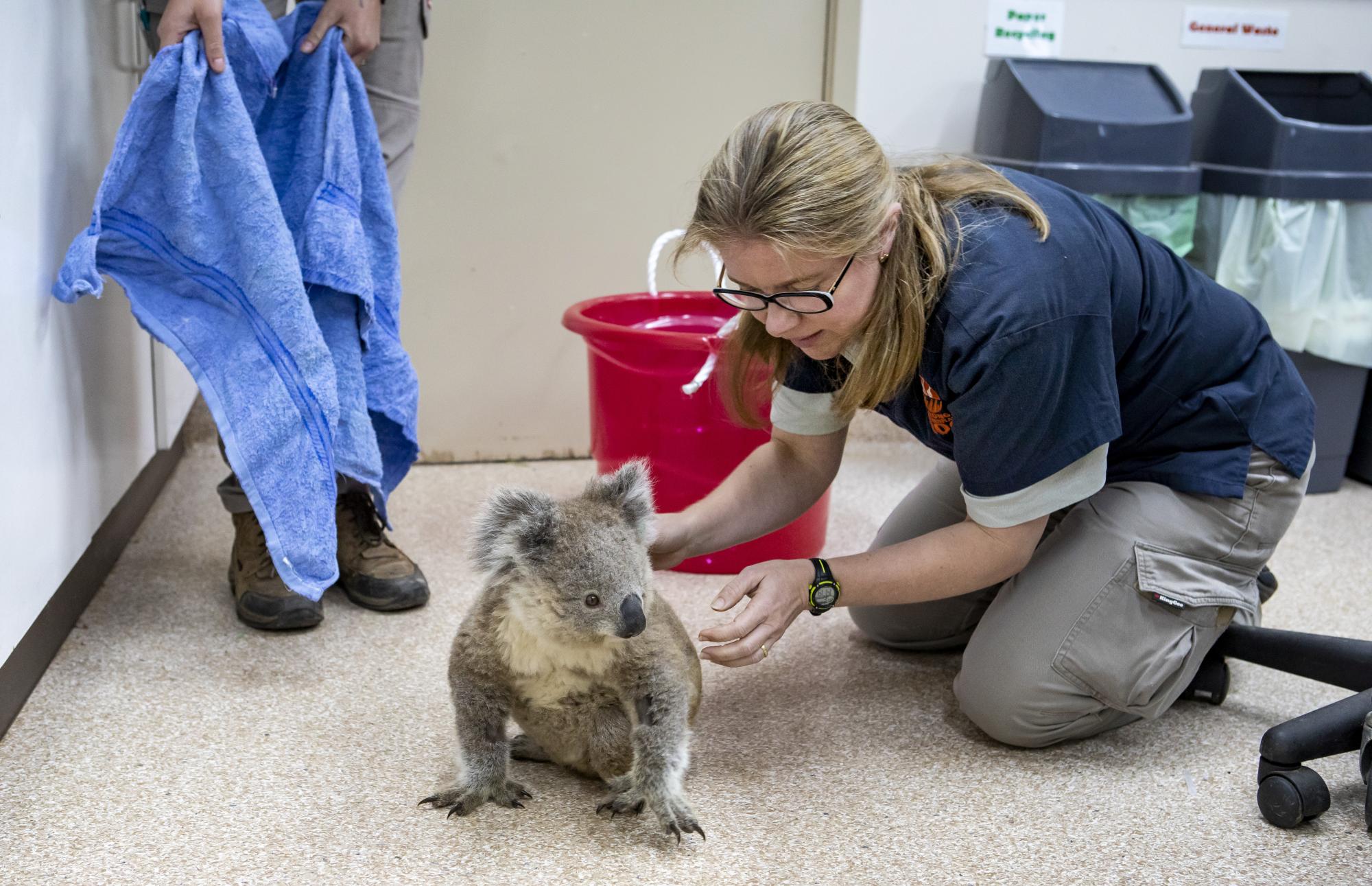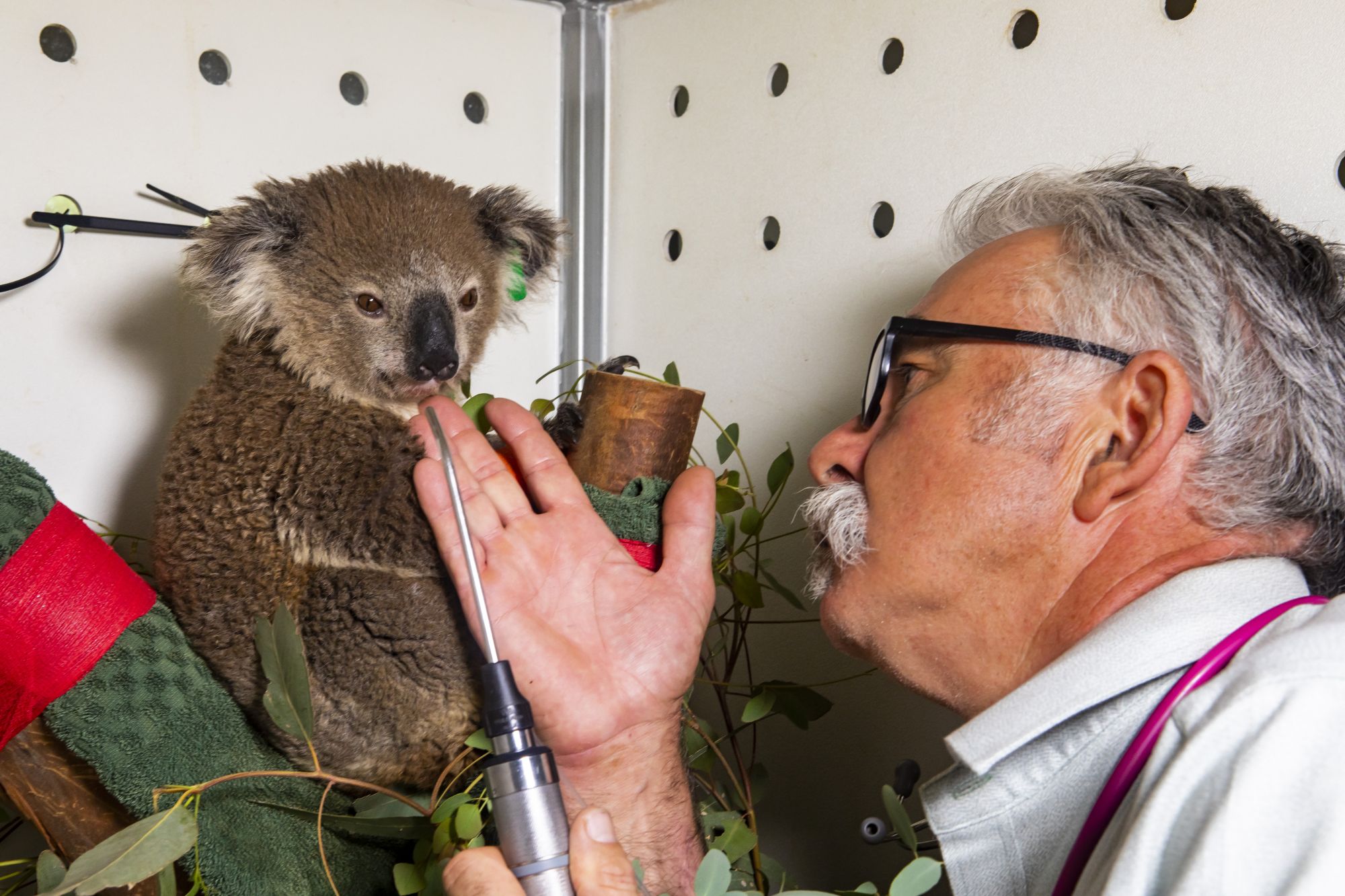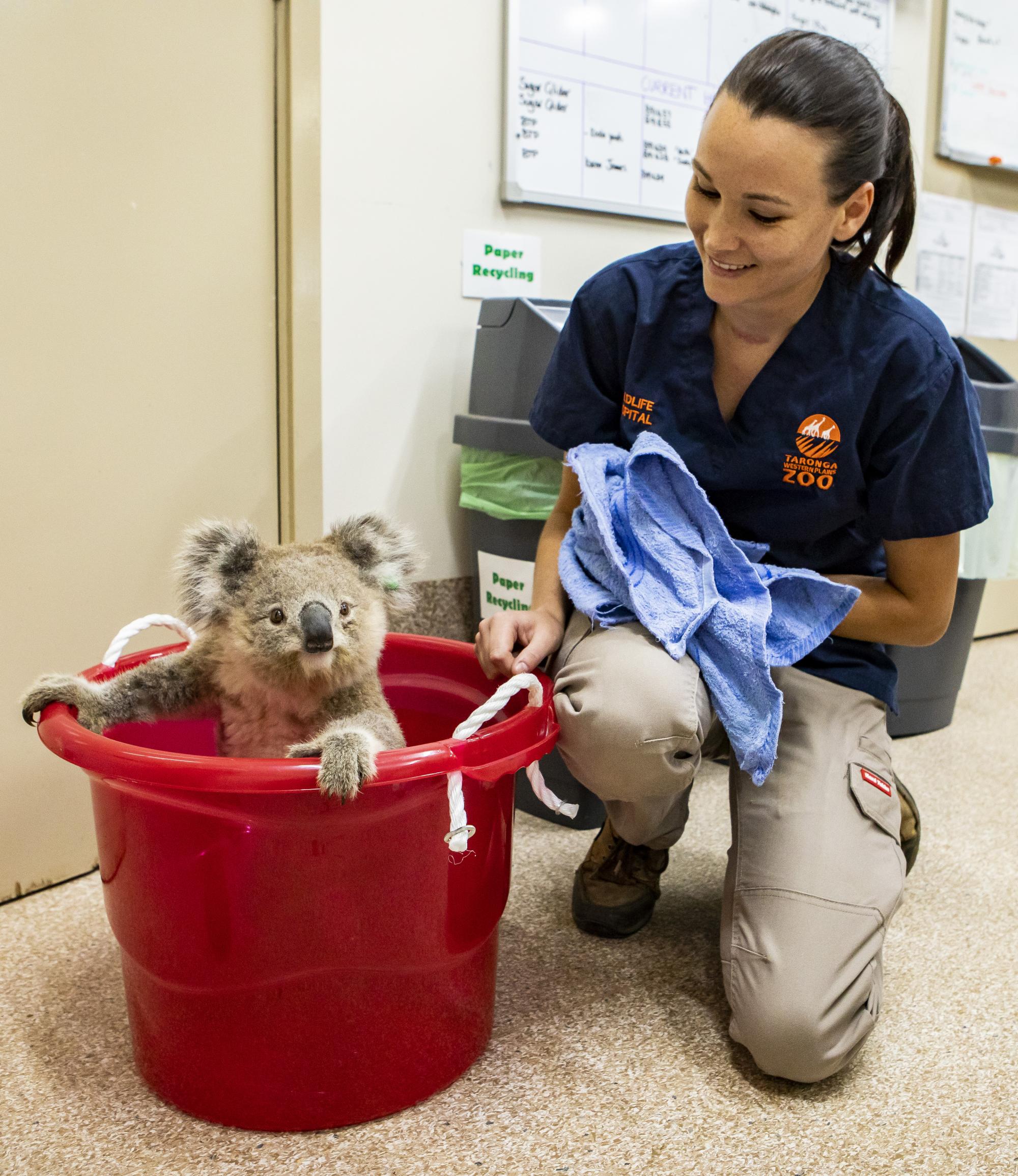 Koalas eat the fresh tips or new growth of the eucalypts leaves. During the ongoing drought when there is little or no rain, there is no fresh growth and koalas often having to travel further distances to find food.
"Currently we have eight koalas receiving treatment in the Wildlife Hospital and to feed these animals in our care, keepers and horticultural staff are collecting 80 eucalypt branches a day," said Benn.
"We also have Zoo and YATZ volunteers helping to create eucalyptus paste on a regular basis. This paste is then syringe fed to the sick koalas to help meet their fluid and nutritional requirements," said Benn.
Zoo volunteers are also transporting koalas between the dedicated wildlife carers looking after these animals and the Zoo's Wildlife Hospital. This sometimes involves a four or five hour round trip in a day.
"It is a real team effort to provide the intensive care needed for all of these koalas. There are so many people involved behind-the-scenes from wildlife carers to our team of vet nurses and vets as well as the keepers, maintenance staff who have constructed new holding facilities and numerous volunteers who are lending a hand in this time of crisis," said Benn.
The past year has been one of the busiest years on record for the Zoo's Wildlife Hospital with over 600 wildlife cases coming through its door.
"We are seeing a broad spectrum of displaced sick and/or injured mammals, reptiles and birds struggling to survive in these particularly harsh conditions. They are injured as they disperse looking for food and water, displaced from their home or underweight and struggling to survive," said Benn.
To support wildlife impacted by the ongoing drought, donations can be made to the Taronga Wildlife Crisis Appeal at www.taronga.org.au/wildlifecrisis.