Posted on 03rd May 2022 by Media Relations
Taronga Western Plains Zoo have welcomed an adorable new arrival just in time for the school holidays with the birth of a healthy zebra foal on 3 April 2022. Keepers were delighted to find that zebra mare, Kijani had given birth overnight to a healthy female foal, who was already up and moving about under mum's careful protection.
The pint-sized Zebra foal joins some other new arrivals at the zoo including 6-month old quokka joey and 5-month old Greater One-Horned Rhino calf, Hari. With some new faces and old favourites, school holidays are the perfect time to escape the hustle and bustle, breathe in the fresh country air and watch the new Zebra foal enjoy the idyllic Autumnal weather at Taronga Western Plains Zoo.
Keeper Anthony Dorian said: "Within an hour of being born, the little foal was up and active, immediately imprinting onto its mother. Kijani and the foal are doing well and the little filly is finding its legs."
Guests can expect to see the little foal suckling from mum, practicing its running and jumping and having many well-earned naps in the beautiful Dubbo sunshine.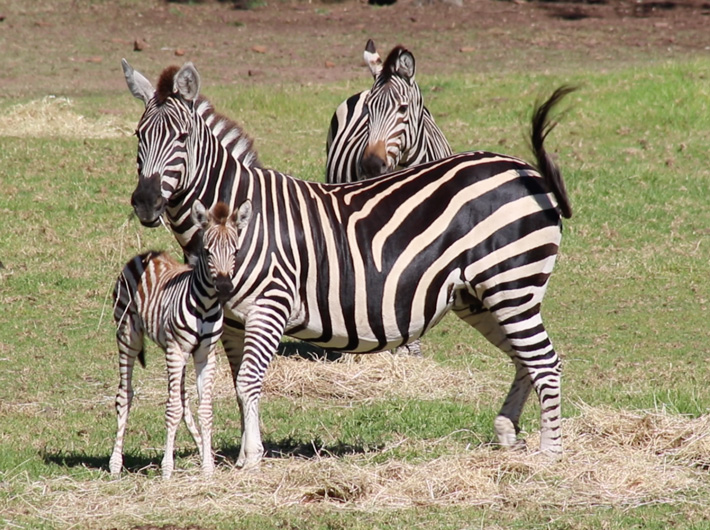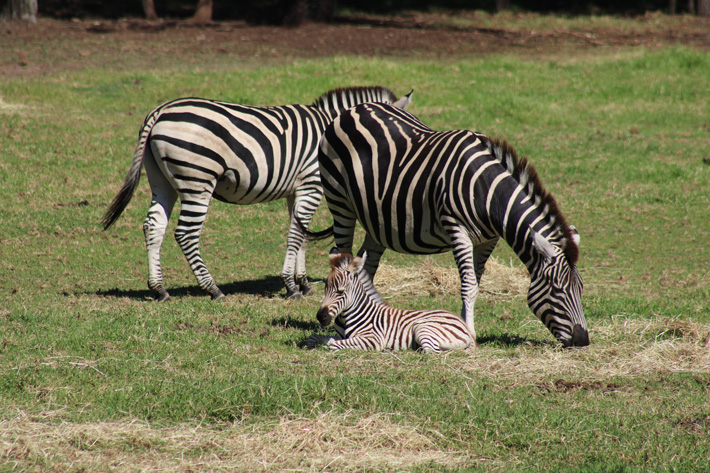 "Kijani is a very protective mother, keeping the foal away from the others, often putting her body in between the calf and the herd".

"The calf is milk dependent and hasn't yet started grazing. It is most active in the mornings, having short bursts of energy before collapsing into the grass for a nap".
Zebra have a gestation period of 12-13 months. Taronga Western Plains Zoo is home to 15 Zebra across three groups at present. The breeding herd with the new foal is located just after the elephant exhibit, three individuals can be observed up close on the Savannah and a small bachelor group next to the Giraffe exhibit.
There are three subspecies of Zebra in the wild – Plains Zebra, Grevy's Zebra and Mountain Zebra. The Plains Zebra sub species which Taronga Western Plains Zoo holds is classified as near threatened, with the wild population declining due to competition with livestock for natural resources, hunting for meat and hide as well as the impacts of drought in some range states.
To get up close to the incredible animals, guests can hop aboard the Savannah Safari tour, where a guided truck tour drives alongside the zebra, giraffe, white rhino and eland. Savannah Safari tickets are available on the day in addition to zoo entry and run daily between 10am-1pm.
Tickets to the Zoo are valid for two consecutive days, allowing guests to take their time or hop back around to any of the family's favourite stops. Guests can redeem their Discover and Parents NSW vouchers for $25 or more off ticket price, Zoo Friends membership and animal encounters.
Taronga Western Plains Zoo is open 9am-5pm. For more information about planning a visit to Taronga Western Plains Zoo or to purchase your tickets online visit www.taronga.org.au/dubbo-zoo