Posted on 20th November 2023 by Media Relations
Two of Taronga Western Plains Zoo's oldest residents have a new place to call home.

White-handed Gibbons Jantan and Bacan were recently relocated to the former Siamang Islands in the heart of the Zoo, where a purpose-built gibbon facility was completed in 2019.

Through the sad loss of the Zoo's Siamang pair earlier this year, the opportunity arose to relocate Jantan and Bacan – just in time for World Gibbon Day on Tuesday, October 24, and Jantan's 45th birthday over the weekend.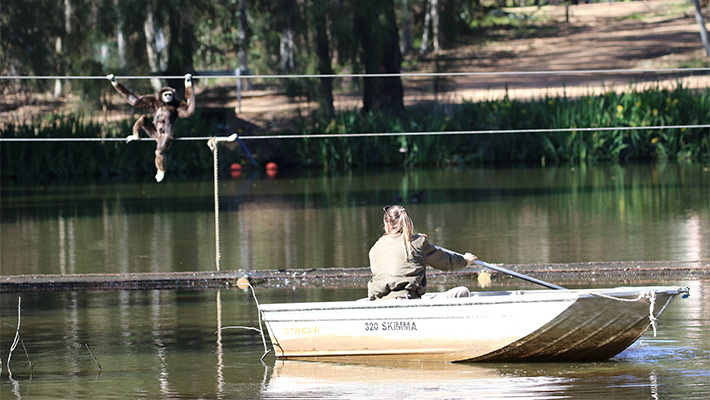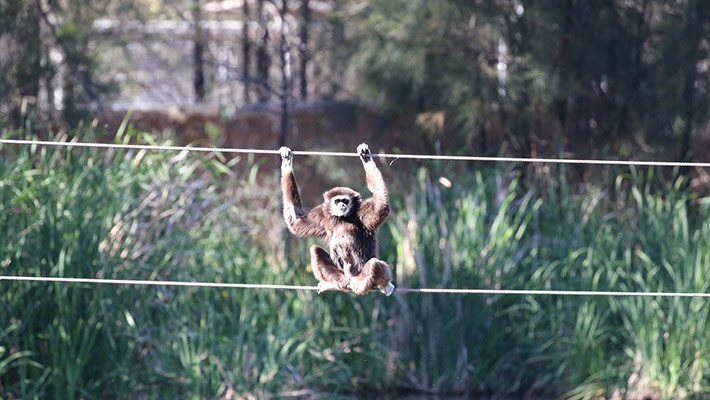 It was an intricate feat that required months of planning and conditioning of the two elderly gibbons, but well worth the effort according to Keeper Sasha Brook.
"The old islands that they lived on were certainly big and beautiful and covered in trees, but the night house facilities left a bit to be desired, so it's been really nice to see them both soaking up the warmth at night-time, lots of extra heating, lots of extra shelter and just a generally larger space to call their own," Sasha said.
"They both had anaesthetics in order to be moved and the opportunity was taken to give them both a thorough health check, and they were found to be in pretty excellent health for their age."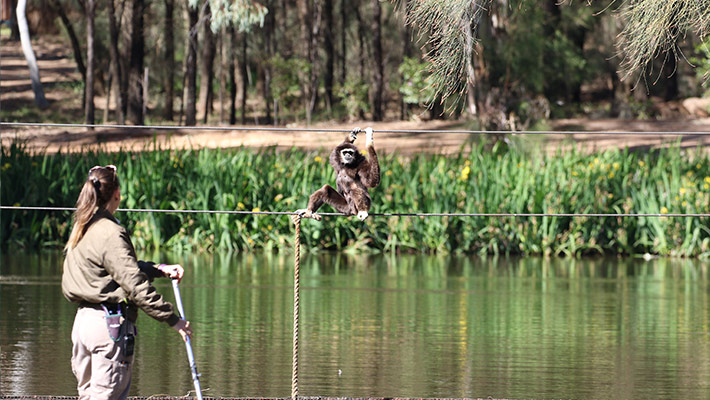 Gibbons are very strong in relation to their size, so are managed via protected contact meaning keepers only work closely with the species through a mesh wall – a feature of the new gibbon facility which enables better cooperative care.
"When animals reach a certain age, their health becomes a bit more intense, sometimes a bit more difficult to achieve," Sasha said.
"It's really important for us to be able to monitor their health care accordingly.
"By moving them to the newer, purpose-built facility, this gives us a lot more opportunity to monitor their health really closely in a cooperative way that is lower stress for the animal and the keepers."
Jantan and Bacan love sunning themselves in the early morning sun on their new islands, and didn't take long to start doing their territorial call in the morning.
"That's a sure sign that they're settling into their new home and their new environment and staring to consider it their own, which is really wonderful to see," Sasha said.
It is hoped that the iconic call of the Siamang will one day ring out again at Taronga Western Plains Zoo, but in the meantime Jantan and Bacan have a bigger and more comfortable place to call their own in their twilight years – and they're loving it!