Meet the cubs
Our five Lion cubs fill Taronga Zoo Sydney with pride.
The cubs have enjoyed a roaring summer of fun, exploring their world under the watchful eye of a proud mum!  
The five cubs were born to experienced mum Maya and first-time dad Ato in August. They have grown so much over summertime with our girl cubs now weighing in at over 28kg each and each of our boys weighing in over 34kg.  It has been over 18 years since there has been the pitter-patter of lion cub paws at Taronga Zoo Sydney, and the first time there has ever been a full pride in the African Savannah. 
Bring your bubs to see our cubs and watch as they continue to develop their own unique personalities. With so many milestones on the horizon, no two visits will be the same!

When is the best time to see the cubs?
The full Lion pride including mum, Maya, Dad, Ato and five cubs Khari, Luzuko, Malika, Zuri and Ayanna can now be seen altogether in the African Savannah exhibit.
The best time to see them is between 9.30am - 4.30pm.
Watch the lion cam
Can't make it to the Zoo?

You can watch our 24/7 livestream from the African Savannah exhibit at Taronga Zoo Sydney and watch the cubs grow and play with mum, Maya, and dad, Ato.

Tune in to our animal live cams on the Taronga TV webpage.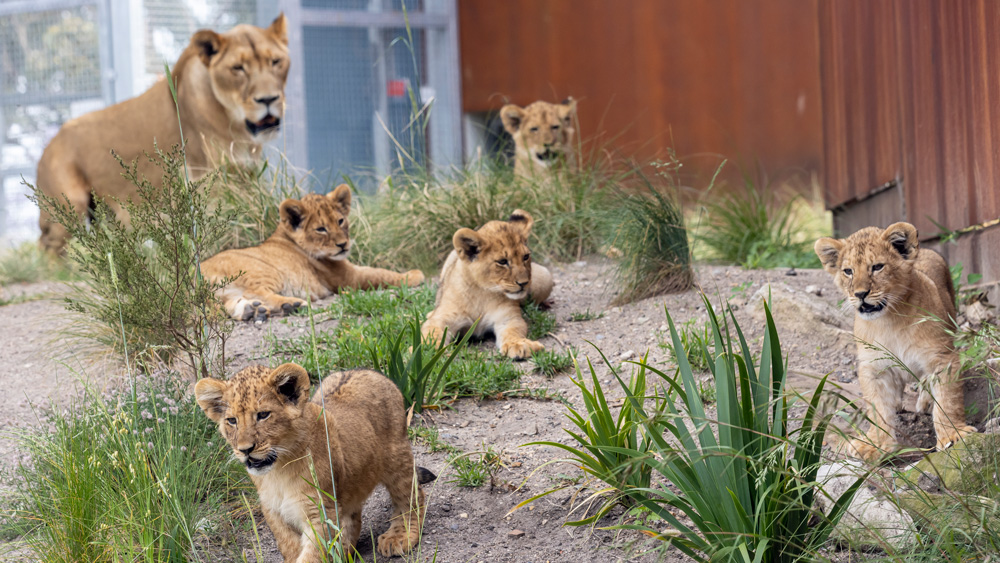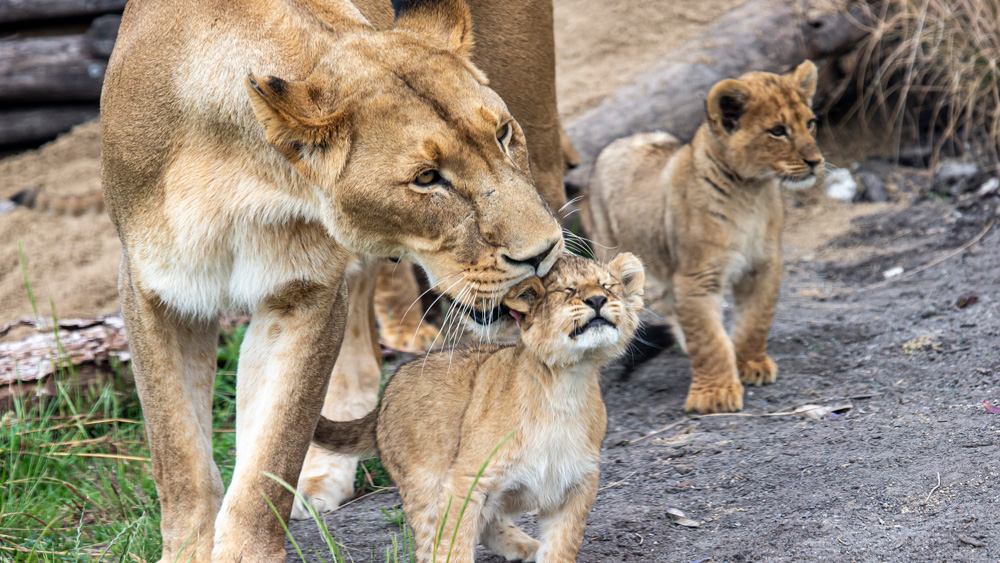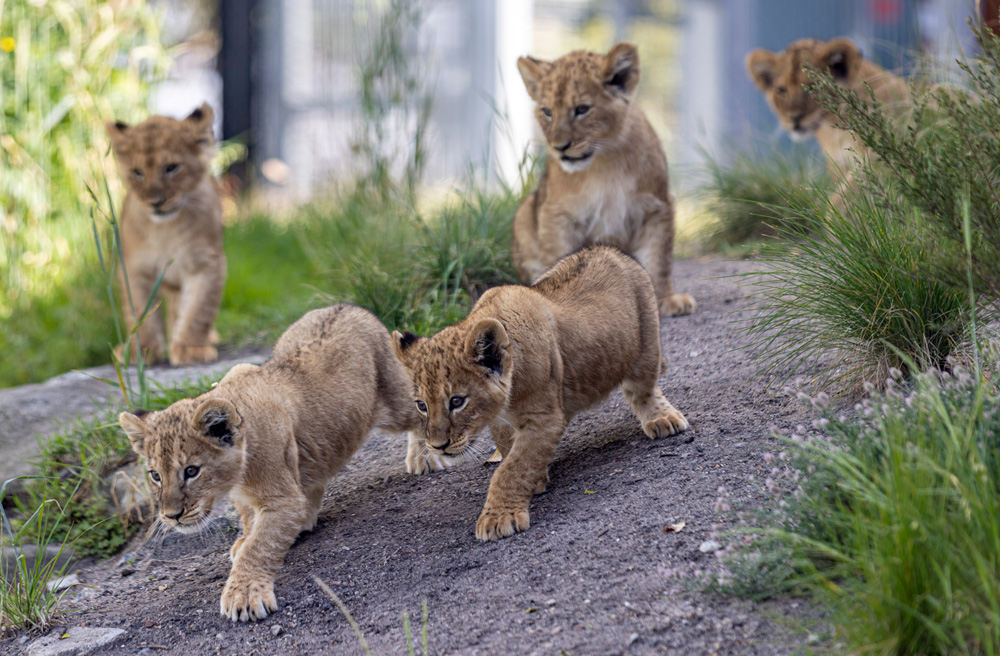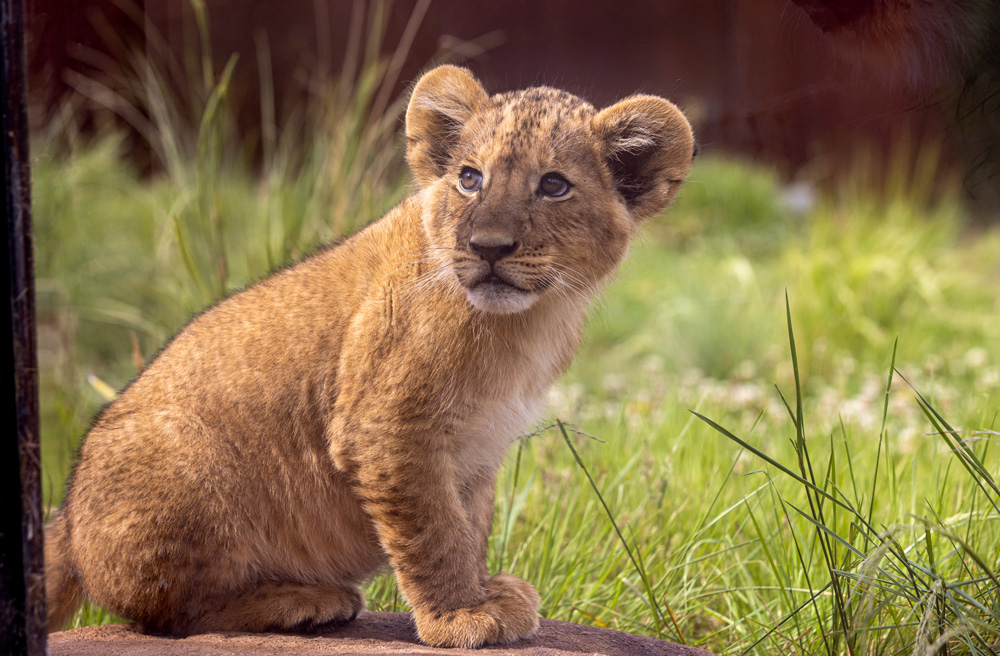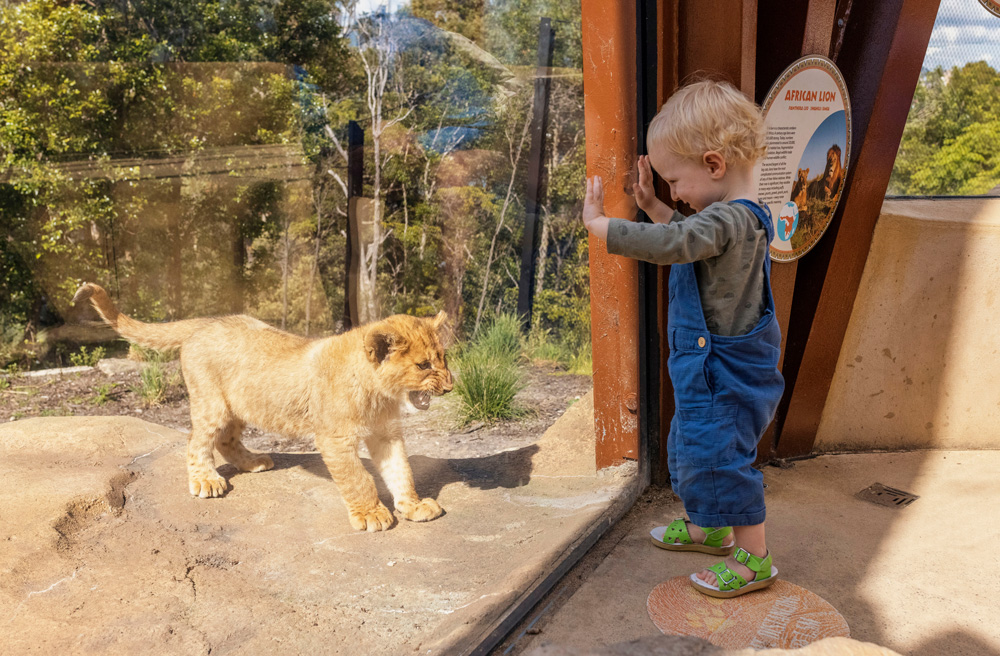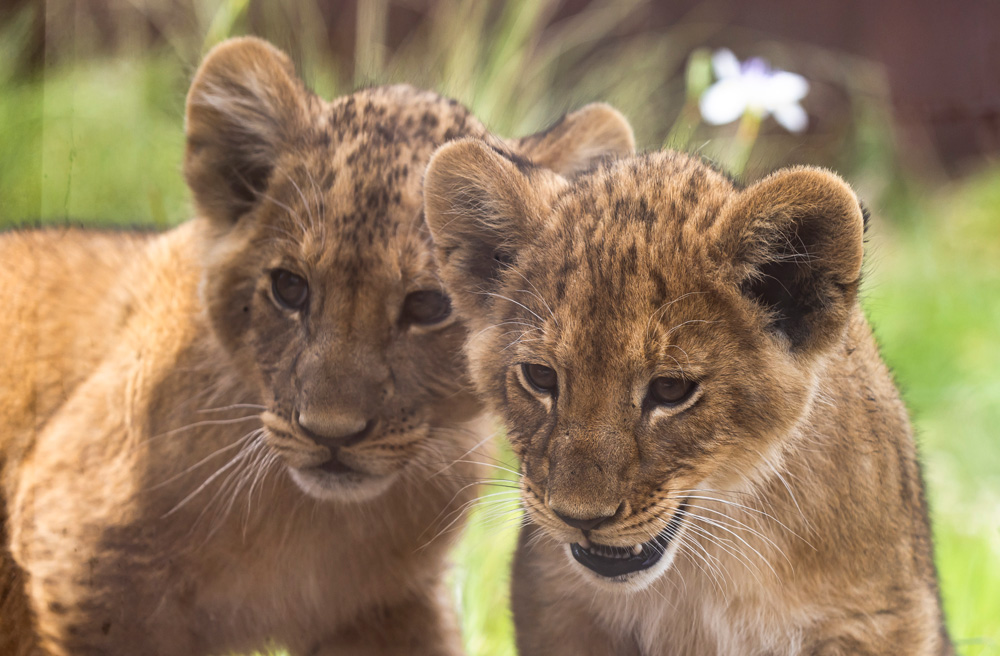 Their birth
The five cubs – three females and two males - were born to experienced mum Maya and first-time dad Ato on Thursday 12 August 2021, which happened to coincide with Ato's fourth birthday. Both mum and cubs are doing well inside the maternity dens.
NOTE: header image on this webpage features a cub from a previous litter.
View the amazing birth: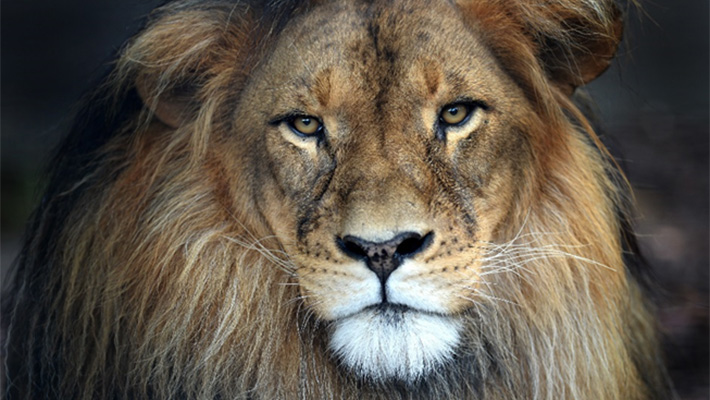 How you can help
Your donation today can make a huge difference.
Lions are the superstars of the Savannah. At the top of the food chain, they play a pivotal and essential role in maintaining the balance across diverse habitats.
Sadly, lions are being poached for bushmeat, body parts and are targets for horrific canned hunting activity. However, the biggest threats to lions comes from shrinking habitats and our biggest challenge is finding new ways to share the landscape.
But there are ways to give humans and lions a shared future and by donating today you can make a huge impact for the future of lions.
Find out more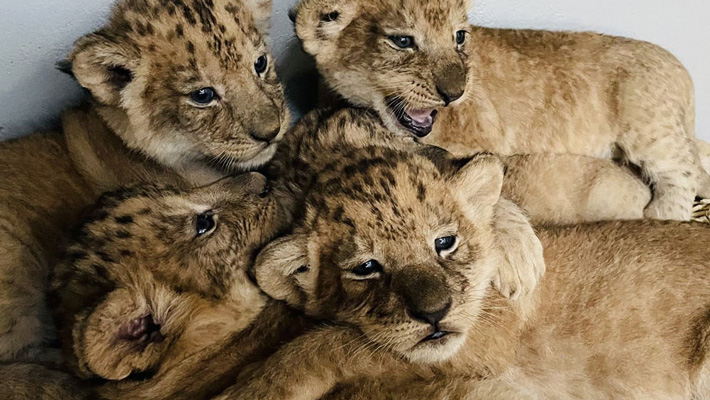 Download a wallpaper
To thank you for your support of the cubs at Taronga and critical conservation for lions in the wild, we would love to share with you some beautiful photos taken by our keepers, to use as your screensaver or background wallpaper.
Choose from three photos to download and save!
Find out more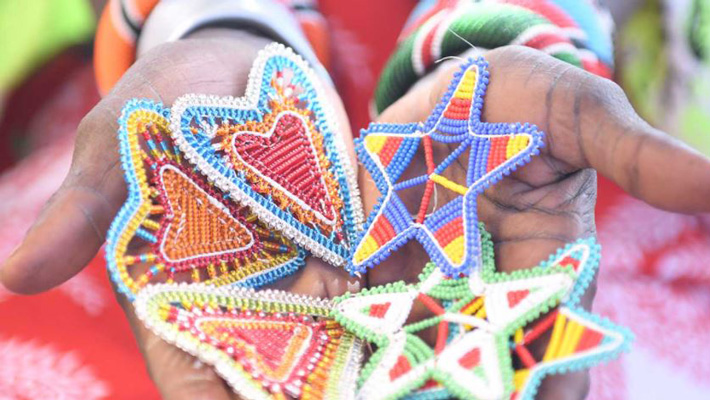 Beads for Wildlife
Purchase your handcrafted beaded lion keyring today and you can help make a difference to Kenya's people and wildlife, providing local communities with alternate sustainable income revenues.
More