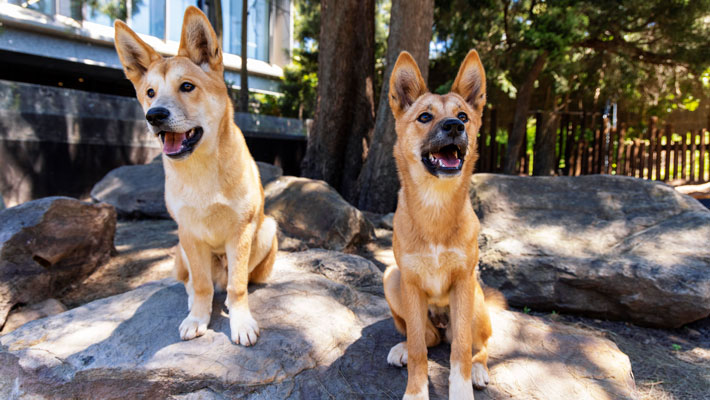 Nura Diya Australia
Stroll amongst iconic Aussie Animals. 
Our brand-new Australian habitat is almost here featuring over 23 unique and iconic Aussie species. Stroll amongst Kangaroos, come paw-to-paw with Dingoes and walk within the tree canopy to see Koalas up close all along this immersive 400 metre walking trail.  
Be the first to explore native Australian flora and fauna like never before. 
Free with Zoo entry. Map Ref. 4J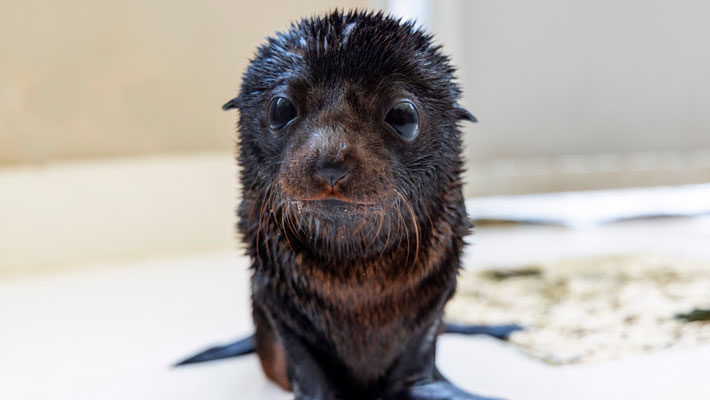 Meet our Seal Pup
Catch Kobe in Seal Bay.  
We are seal-iously excited to introduce Kobe, our three-month-old Long-nosed Fur Seal pup as he finds his flippers and makes a big splash at Seal Bay.
Spot him each morning between 9.30am – 11.30am as he continues to learn all about the life of a seal.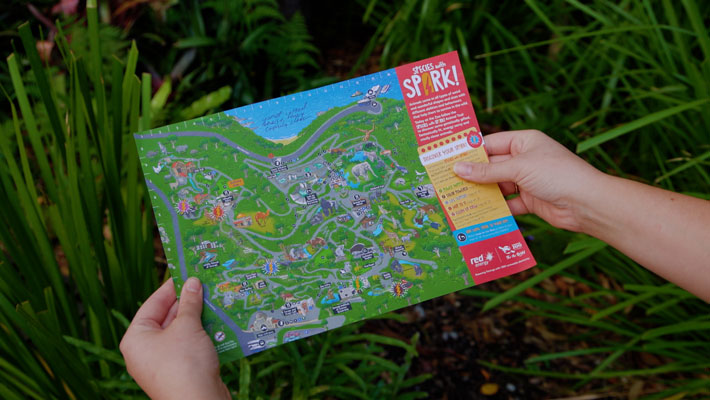 Follow the 'SPECIES with SPARK' animal trail
Grab a kid's map and explore the trail. 
Pick up your complimentary kid's map & pencil and follow the Red Energy 'SPECIES with SPARK' Animal Trail to discover some genetically gifted, fantastically fit, energy savvy and crazily clever animals. Complete the trail to go in to draw to win a WILD Taronga overnight adventure. 
Free with Zoo entry. Available at the Information desk.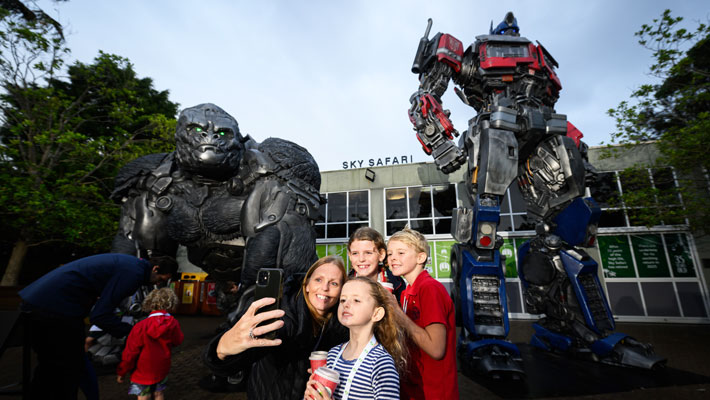 Transformers have arrived at Taronga
Snap a selfie with these giant sizes beasts.
Be the first in Australia to experience two life-sized statues of Optimus Prime and Optimus Primal from the Transformers: Rise of the Beasts movie in cinemas June 8. These 4-6m towering beasts will exclusively call Taronga Zoo home for the entire month of April.  
Free with Zoo entry. Map Ref. 7L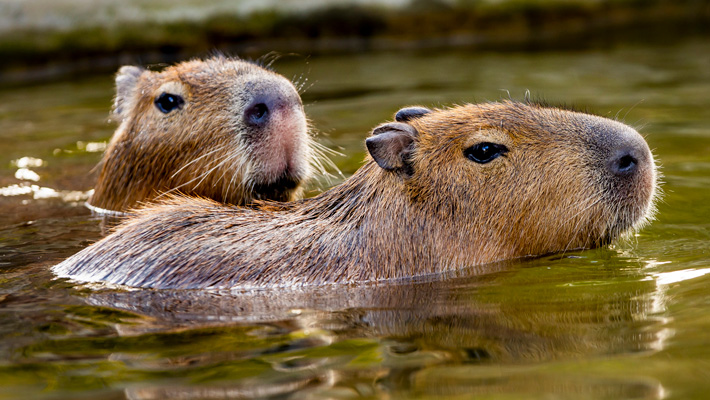 New Keeper talks
Camels, Capybaras and Penguins – oh my!  
Find out more about your favourite animals and meet our amazing Taronga Keepers at our 7 NEW Keeper talks featuring Koalas and Dingoes, our curious Capybara troop, Little Penguins and our quirky Camels 
Free with Zoo entry. Grab a Zoo map to find out more.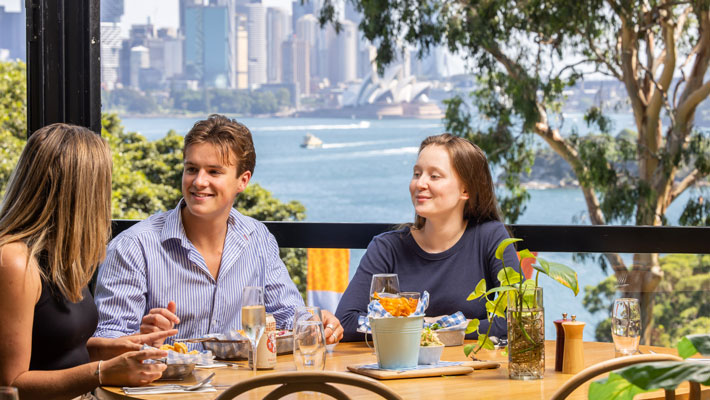 Saltwater Bistro
Welcome to Saltwater Bistro, located within the stunning Taronga Zoo with sweeping views of the harbour and its surrounds. The menu offers good old-fashioned favourites like fish and chips as well as delicious fish tacos to enjoy over a glass of wine. If you're in a hurry, we also offer takeaway options.
Come and experience some delicious food with panoramic Sydney Harbour views.
Open Thursday - Sunday. Make a booking, walk-in or take-away. Map Ref. 5E
More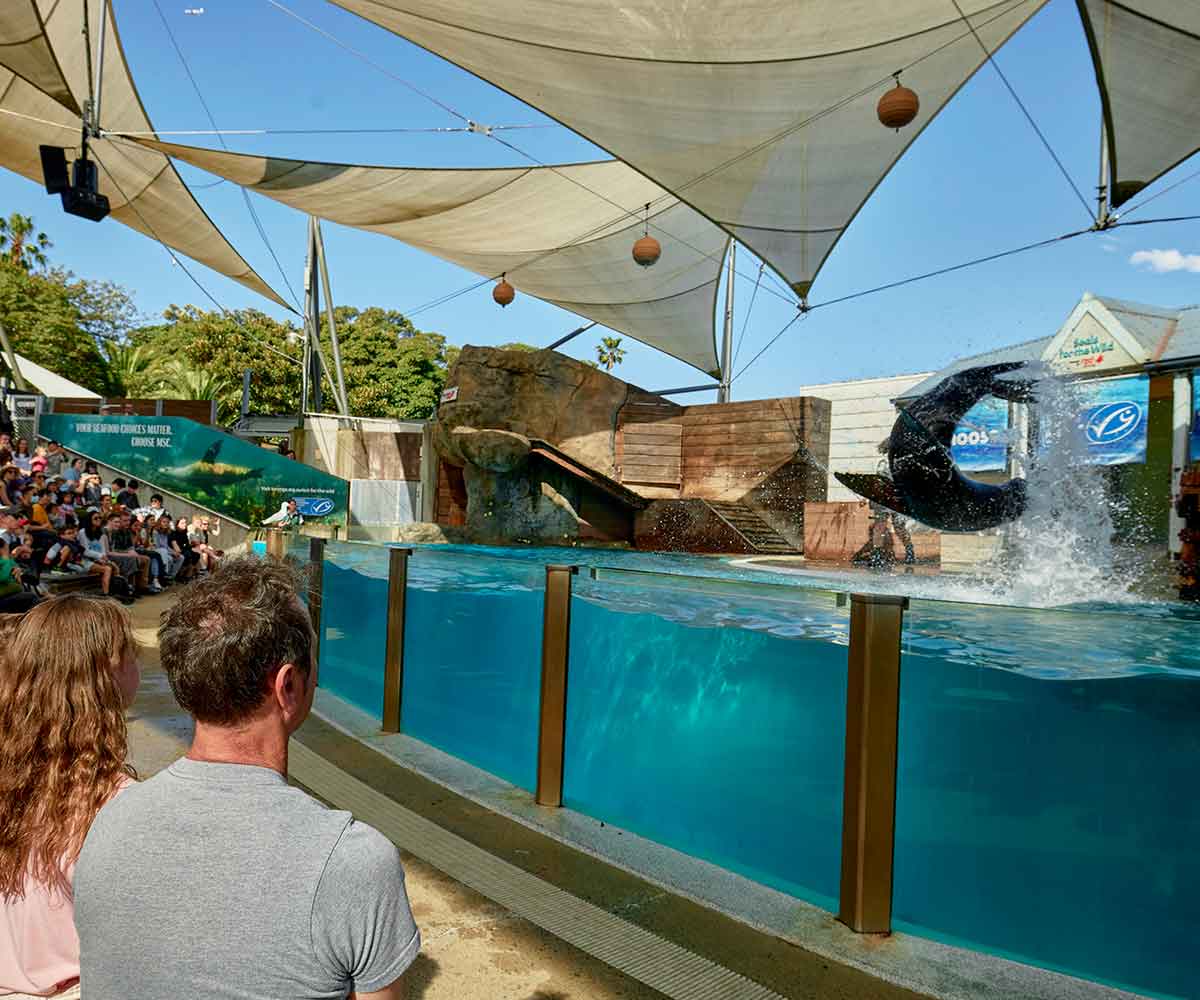 Seal-iously great Seals for the Wild Presentation
Free with Zoo entry. 
More splash-tastic Seal action! Taronga has daily Seals for the Wild presentations at 11.00am and 2.00pm. 
Powered by Red Energy. Map Ref. 9F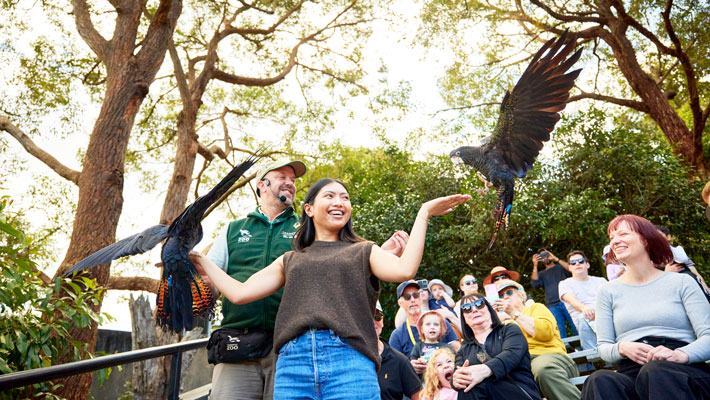 Free Flight Bird Presentation
Free with Zoo entry.  
Feel the wind from the feathers of the birds at Free Flight Birds, daily at Taronga at 12.00pm and 3.00pm.  
Ready to visit?

Purchase your tickets to Taronga Zoo Sydney for a wild school holiday experience!