Taking Nature's Course with Dr. Jane Goodall
We were honoured to welcome the incredible Dr. Jane Goodall to Taronga this month for an intimate conversation at Taronga's wonderful Institute of Science & Learning. With almost 60 years of chimpanzee research at Gombe National Park in Tanzania, coupled with first-hand knowledge of global issues facing our future generations, Dr. Jane shines a light on the choices we can all make to secure the future that our planet desperately needs. Her message is one of hope, unity and inspiration – that together we will secure a shared future for wildlife and people. 
If you start acting locally to clean up your own river, take plastic from the ocean or lake shore, to planting trees, to reforest, to educate the youth. Then you realise, 'I'll do my bit here, but now I know that young people in all these other countries are doing the same sort of thing'. So then you get hope. Because then you realise, I alone can do nothing, but together we can make a difference.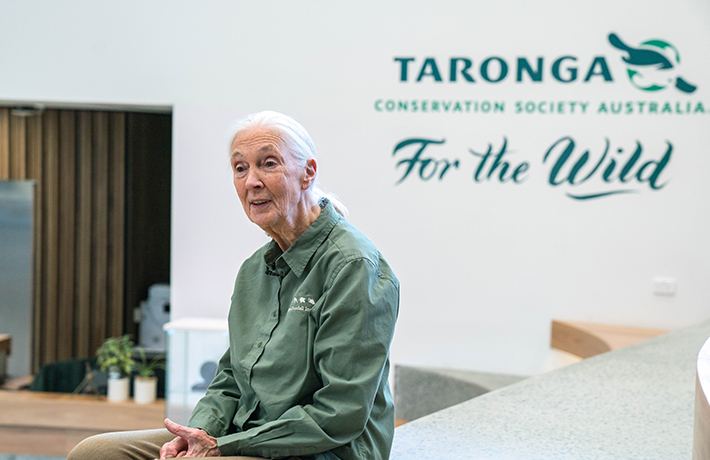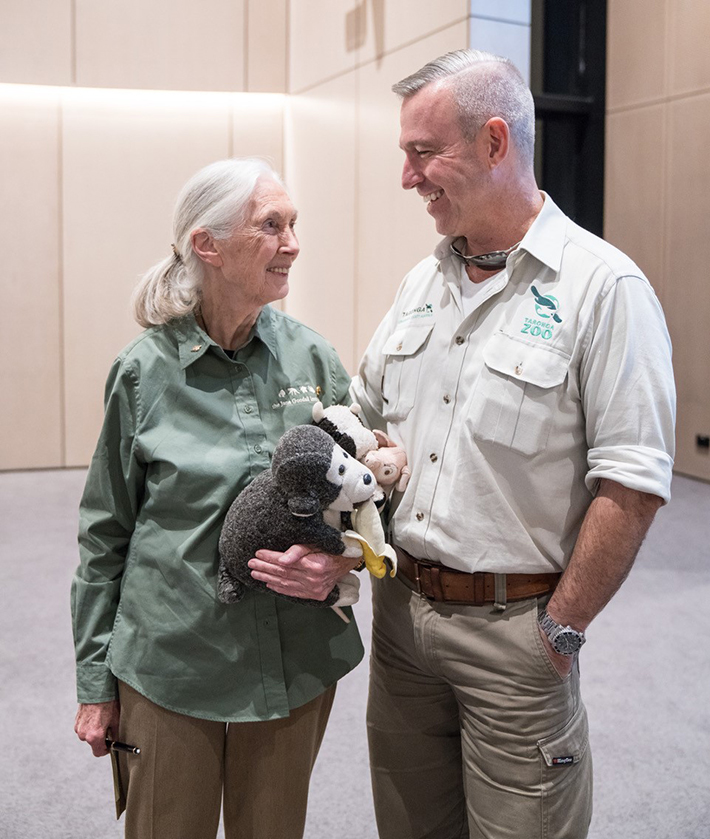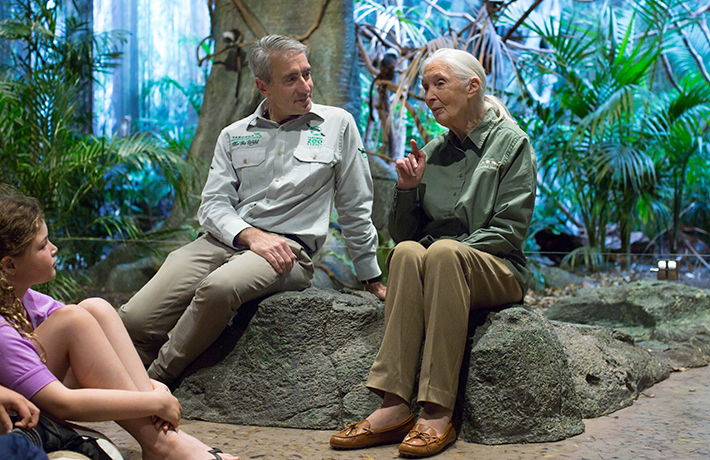 Dr. Jane's five reasons for HOPE:
Roots and Shoots and other youth – working on projects to make the world a better place.
The human brain – bridging the disconnect between our intellect and the heart, developing new technologies to enable us to live in better harmony with nature.
The resilience of nature – when we just give her a chance, nature can be restored.
Social media – for the first time in human history, a call to arms to unite to support a cause can occur in a few clicks.
The indomitable human spirit – the world is full of inspirational people tackling the seemingly impossible, who won't give up.
How can you help?
Feeling inspired by Dr. Jane's message of hope? There are easy things you could do today that could really help Chimpanzees and Gorillas in the wild. Taronga's conservation campaign, "They're calling on you" encourages people to recycle their old mobile phones. This program diverts old phones from landfill and reduces demand for minerals that are often illegal mined in Chimp and Gorilla habitat. All the funds raised through this campaign go directly to the Jane Goodall Institute Australia to allow the great conservation work to continue. So far it has raised over $100,000, which goes a long way to protect critically endangered primates in central Africa
Photo credit: Jo Yeldham (Instagram jo.yeldham)