Extended Flight with Matt Kettle
From early morning bird-watching with his father in country Victoria, to watching tadpoles turn into frogs as a boy, Matt Kettle was always fascinated with wildlife. An unexpected friendship with a Zimbabwean falconer stirred his great love of birds early in his career. He spread his wings with a 12-month opportunity to create Taronga Zoo's QBE Free-flight Bird Show. 22-years (and two children) later, he still calls Sydney home. As Unit Supervisor of Free-flight Birds, Matt invites you to look up and appreciate the beautiful, buoyant birdlife in your own backyard.
I feel like Taronga has offered me so many opportunities beyond just working with animals. I feel very lucky to be able to be paid to work in something that's brought me a lot of joy… a lot of satisfaction.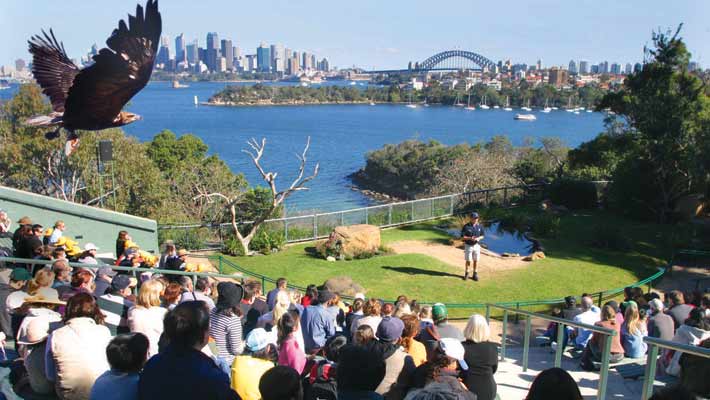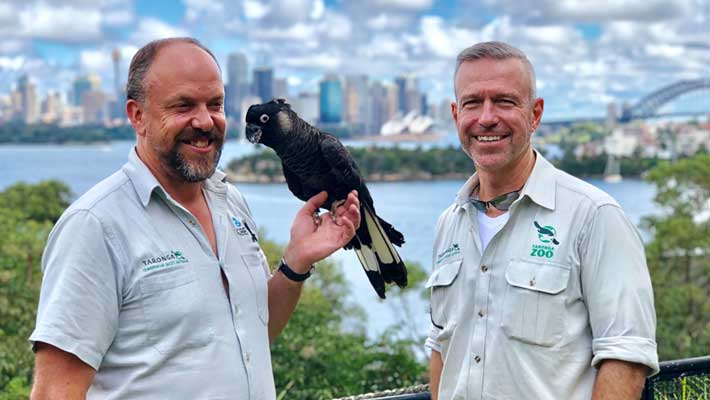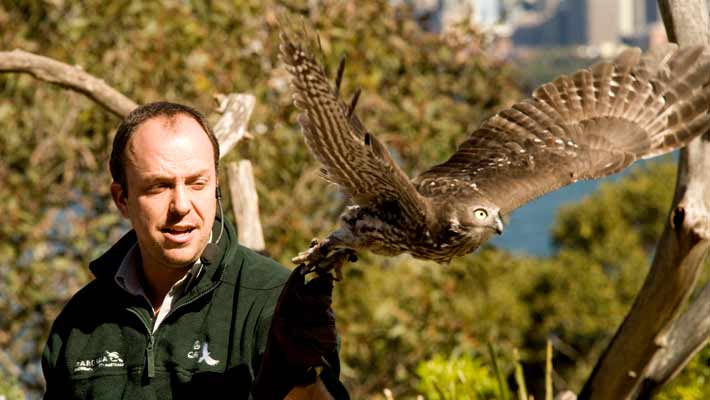 How can you help?
Many native birds rely on mature trees for food and nests – with immense competition in urban areas amongst hollow-reliant species that require trees over 200-years old. Urban dwellers can help provide habitat for hollow-reliant species by making artificial nest sites – La Trobe University has nest boxes you can buy and install in your own backyard
Set a good example for your children – expose them to nature, educate them about the food chain and the importance of looking after their own backyard as habitat for wildlife