Rehab and Release with Libby Hall
The ocean was her first love… the salt, the spray, the waves. When her cat dragged a tiny naked bird into her home one day, Libby Hall fell in love again. Protecting and caring for injured wildlife, watching them grow stronger and releasing them back into their habitats became her life's calling. As Manager of Taronga's Wildlife Hospital, Libby shares raw glimpses into the trials and triumphs of life on the edge of tragedy, the hope of rehabilitation and the catharsis of release.
Taronga is a constant source of inspiration. The people that work there are my family. The animals that live there… every day I see them and think, 'WOW, they're just so amazing!' When you get to know them, their personalities and how they interact with the other animals… they just still fill me with wonder.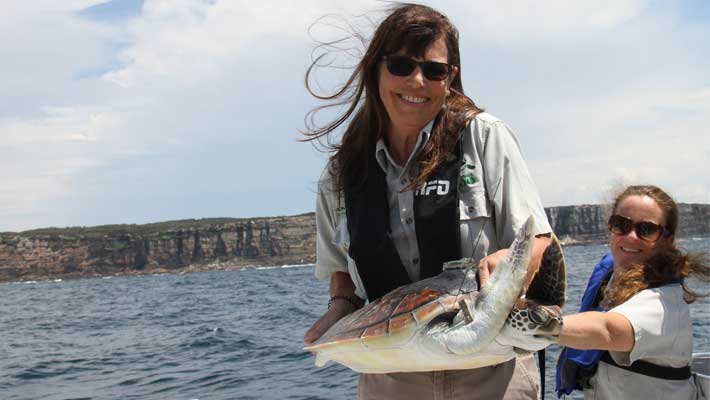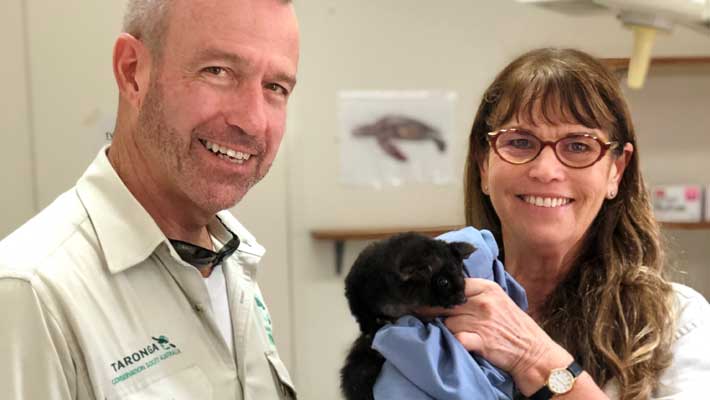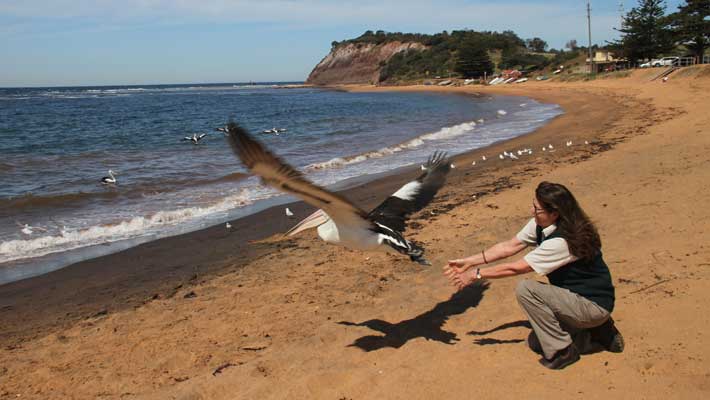 How can you help?
Native wildlife treatment and rehabilitation takes a whole community – the ripple effect. Taronga Wildlife Hospital likes to involve the individuals who rescued the animals throughout rehabilitation and release, helping them understand their habitat and asking questions like is their cat inside, does the animal have arboreal access?
Download the Wildlife Witness app to help put a stop to illegal animal trafficking
Global issues of habitat loss, deforestation and marine pollution – as one person you can make small changes in your choices that have a huge impact. We have the ultimate power as consumers and can feel empowered by asking – is this good for the planet, is it sustainable? Apply this to what energy you use and the choices you make by using less single-use disposable items. Check out our Litter Free Oceans campaign to calculate your impact and see more of Andrew the turtle's story