Seal of Approval with Danielle Fox
The strong bond between a keeper and their animal is hard-won, yet the most valuable tool available for animal training and enrichment. Danielle Fox knows that, like all good relationships, trust and rapport is earned over time. From the diligent Californian Sea Lion to the cruisy New Zealand Fur Seal, Danielle adjusts her training approach to suit both the species and character of each individual. As Unit Supervisor of Marine Mammals, Danielle Fox feels privileged that her animals chose to accept her – and that together they inspire thousands of people to live for the wild.
For me personally, Taronga is a means of connecting people to animals and inspiring others to care about wildlife just the way that I do... getting them up close to the animals, getting them to experience what we experience, getting them to know what we know and inspiring them.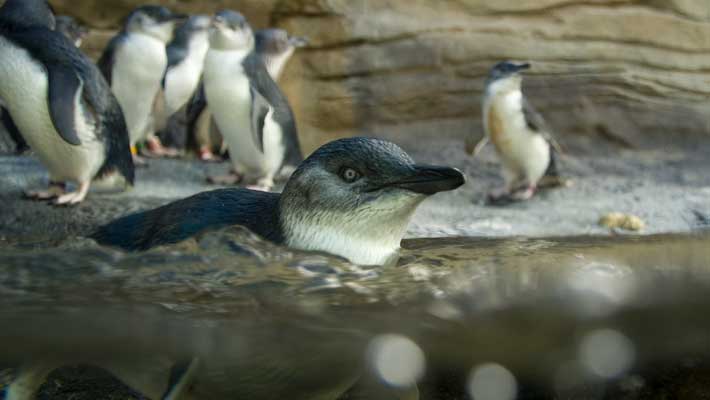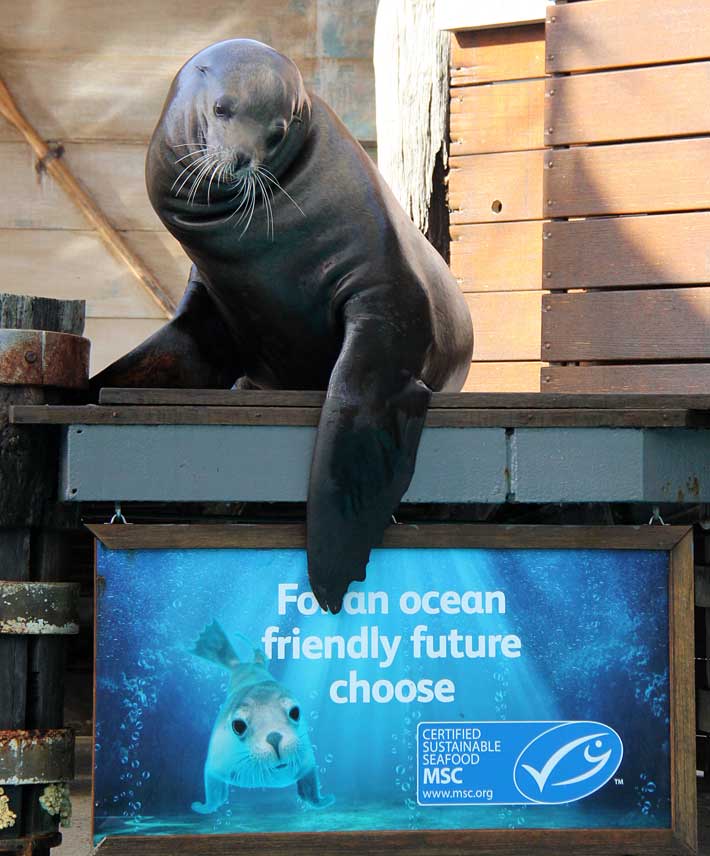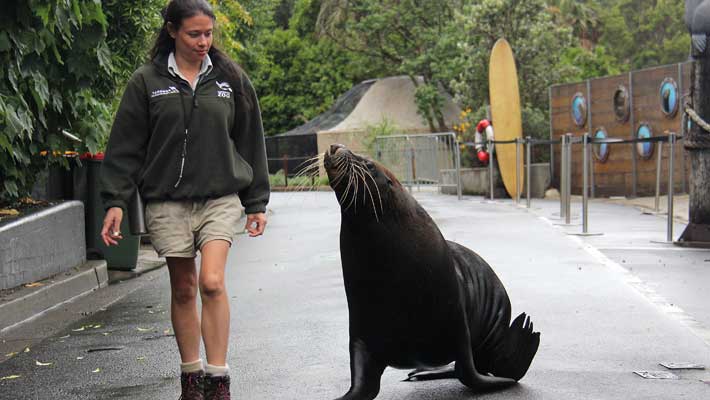 How can you help?
Supporting marine life and avoiding over-fishing is simple – choose sustainable seafood! Look out for the Marine Stewardship Council's (MSC) blue 'fish tick' when you purchase seafood at the shop or restaurant. Don't forget to ask your local retailer if their seafood is MSC-certified if you can't find the tick.   
Be marine debris aware – calculate the positive impact you can make on our oceans at Taronga's Litter Free Oceans page