About the program
This program will take you to places not seen by the general public and show you a whole new side to Taronga. As part of a small group of up to 6 people, you will be assigned to one of our experienced senior keepers, who will be your host for the day. Participants will get to go behind the scenes to meet the animals and be involved in tasks such as devising enrichment activities, food preparation and more*. 
Each day is different; you never know what you'll end up doing!
Time: 8.15am - 3.15pm
Meeting point: Meet your Keeper at 8.15 am at the back of the Institute of Science and Learning.
*To keep the Wildlife in our care safe participants are required to be COVID-19 vaccinated.
Cost
$370 - per adult
$296 - per adult for Zoo Friends annual members
Save $50 or more using your Parent NSW Vouchers, simply enter how many vouchers you would like to use upon payment and these will be redeemed upon arrival on the day of your experience.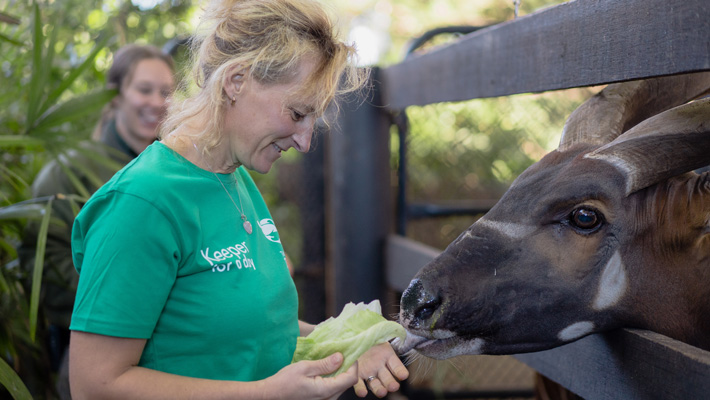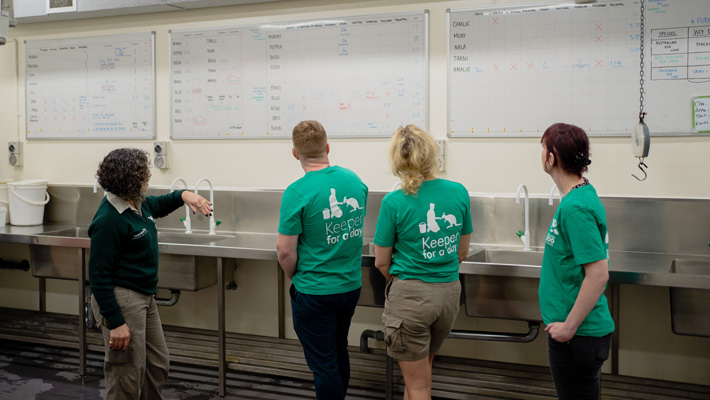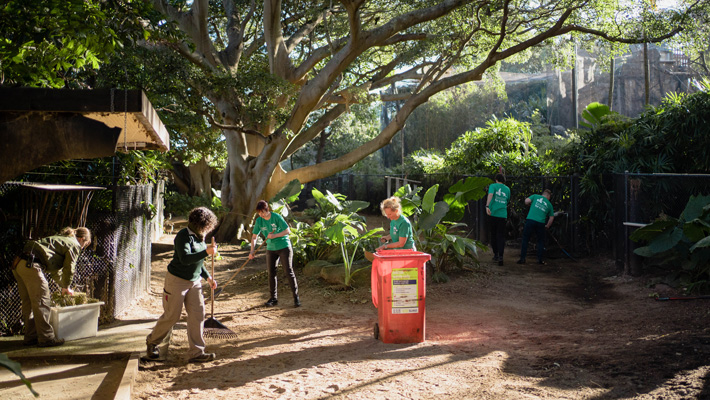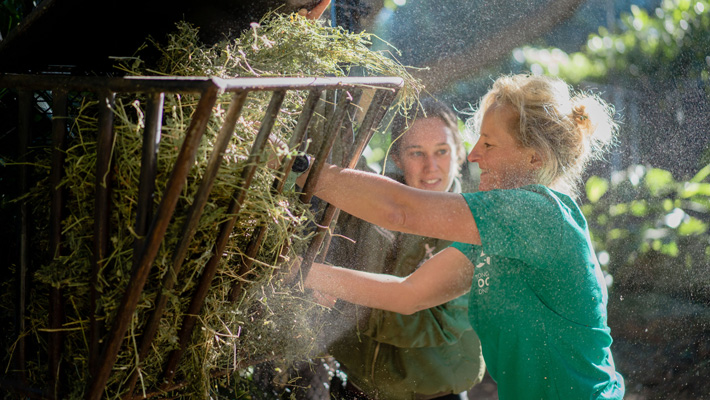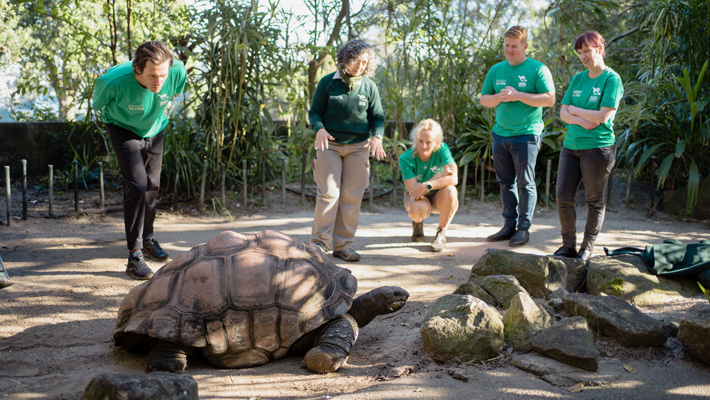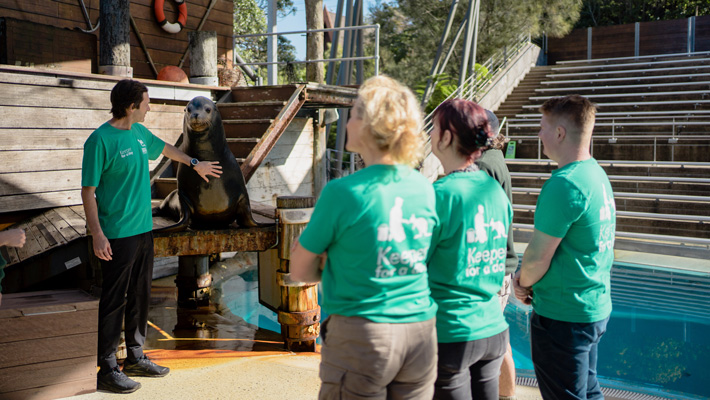 What to bring
Keeper for a Day includes morning tea and your own 'Keeper for a Day' t-shirt. Lunch and afternoon tea is not supplied. Food can be purchased on the day but it is strongly recommended that guests bring their lunch to avoid lunchtime crowds. Appropriate food storage and refrigeration is provided.
Keeper for a Day participants should bring:
Comfortable clothing suitable for wearing outdoors, which may get dirty
Protective, closed footwear
Face Mask (this may be required for Animal Experiences)
Refillable water bottle
Weather appropriate clothing (rain jacket, hat, sunglasses etc.)
Camera
Keeper for a Day is an all-weather experience so please come prepared for any inclement weather. Taronga reserves the right to cancel the Keeper for a Day Program at any time due to unforeseen circumstances such as natural disasters or in the event of severe weather. In the unlikely chance that this situation should occur, Taronga will contact you prior to your participation date. 
Available dates
6 people maximum per booking
July 2022
2, 13, 16th , 20 and 30
August 2022
6, 10, 20 and 24
September 2022
3, 14, 17 and 21
October 2022
5, 8, 15, 20 and 29
November 2022
2, 5, 16,19 and 26
December 2022
3, 7, 14 and 17
Booking conditions
Please ensure to read the full conditions before making your booking.
Booking conditions
I understand, agree and accept that in participating in the Keeper For a Day Program I comply with the following:
I am fully COVID-19 vaccinated and will provide evidence if required.
The Keeper for a Day program requires a moderate level of fitness and good mobility
The Keeper for a Day program is an all-weather experience and will ordinarily proceed in the event of inclement weather
I may be entering an environment housing animals which involves a degree of unpredictability and therefore risk of serious injury occurring
my participation is at my own risk and without any liability attached to the Taronga Conservation Society Australia, including any injury to my person or damage to my property
I will take direction from my Keeper Host regarding photographs and video taken on any device, and understand that some photos may be restricted from social media platforms
I will take direction from my Keeper Host to comply with Taronga's COVID-19 Safety Plan
I will not attend my scheduled program if I feel unwell or have flu like symptoms (e.g. fever, cough, sore/scratchy throat, shortness of breath) and acknowledge that I will be excluded from the program and Taronga Zoo if I attend when unwell or with flu like symptoms
Bookings are non-refundable but can be rescheduled or transferred in exceptional circumstances and at the discretion of Taronga
Program activities and schedules are subject to change without notice
Taronga reserves the right to cancel the Keeper for a Day Program at any time due to unforeseen circumstances such as natural disasters or in the event of severe weather. In the unlikely event that this situation occurs, Taronga will contact me as soon as practicable to notify me and reschedule my booking;
Taronga cannot guarantee a nut-free environment (please contact us for further information)
To redeem the Zoo Friends Keeper For a Day Discount, I must be a current Zoo Friend. This offer is non-transferrable. My membership number will be verified in the application process and if my membership does not exist or is expired, I will be charged the full price of $370 per person
Gift Vouchers expire within 3 years of the issue date. Both the receipt Number and recipient name need to be provided to redeem the voucher