Mother of Tigers with Louise Ginman
Had she not called up to confirm her post, Louise Ginman may have never worked at Taronga Zoo. Just ten days after starting as a Carnivore Keeper, Louise first experienced the joy of welcoming Sumatran Tiger cubs to the world. Twenty-five years later as Carnivore Unit Supervisor, she is raising cubs again – this time Red Panda and Sumatran Tiger triplets! With less than 50 breeding pairs of Sumatran Tigers left in the wild, Louise's work breeding and caring for this critically endangered species is more important than ever.
Every single person has got such a passion for Taronga, and if they didn't they wouldn't be there… almost half of my lifetime I've been at Taronga and – it is my life. I love what I do. The day that I don't love what I do is the day that I'll leave, and I haven't left yet!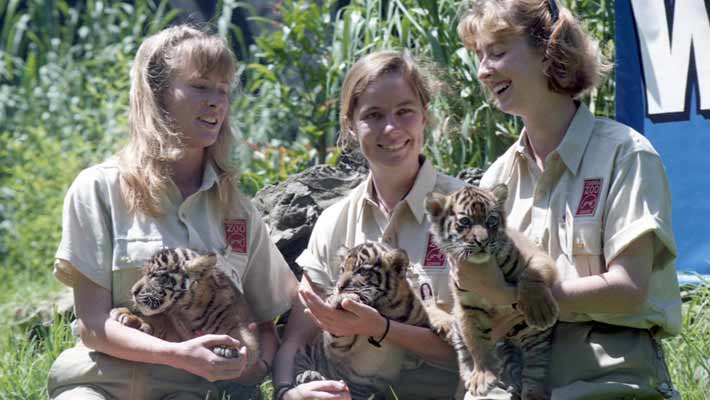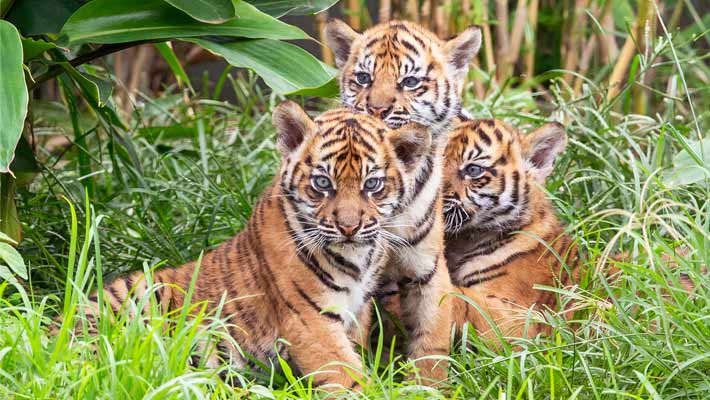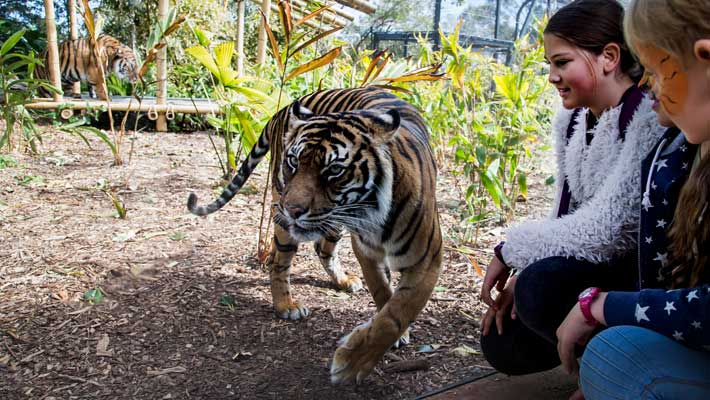 How can you help?
Your choices matter – by choosing brands that use 100% Certified Sustainable Palm Oil (CSPO) you'll be protecting the environment and the people and wildlife that live in it
Visit Tiger Trek at Taronga Zoo Sydney to see our newest additions and learn more about sustainable palm oil. Show your support for the companies that are taking the right action to protect tigers at the Tiger Trek Supermarket
Visit Taronga's Raise Your Palm page to learn more about CSPO and check out WWF's palm oil score card