Tusk Training with Anthony Dorrian
Every second weekend during his teens, Anthony Dorrian would help his father with Taronga Zoo's food and manure runs. He jumped at every opportunity to learn and grow as a keeper – first at Taronga Zoo Sydney, then at Taronga Western Plains Zoo in Dubbo, before working abroad in England and Ireland. With over 35 years' experience, Anthony shares his love of ungulates (hooved animals) as Senior Keeper at Taronga Western Plains Zoo – pioneering techniques in Hippopotamus dentistry that continue to amaze guests.
More than 2/3 of my life has been spent in Taronga – it is a big chunk of my life and a big story of my life. But Taronga is also a big part of my family. I have a very personal connection to the organisation having spent 18 years at Taronga Zoo and now 17 years at Taronga Western Plains Zoo. It really is a family connection.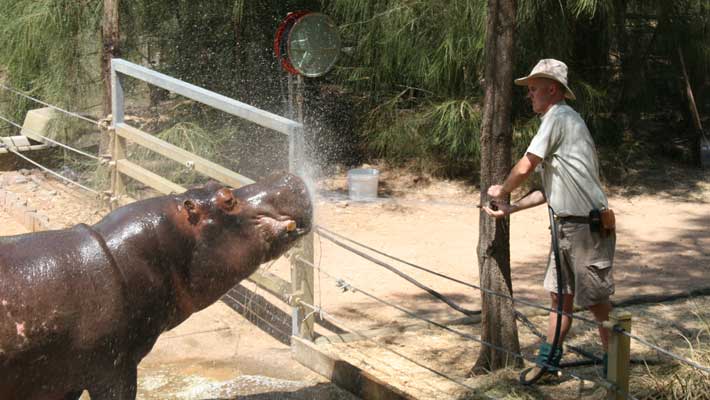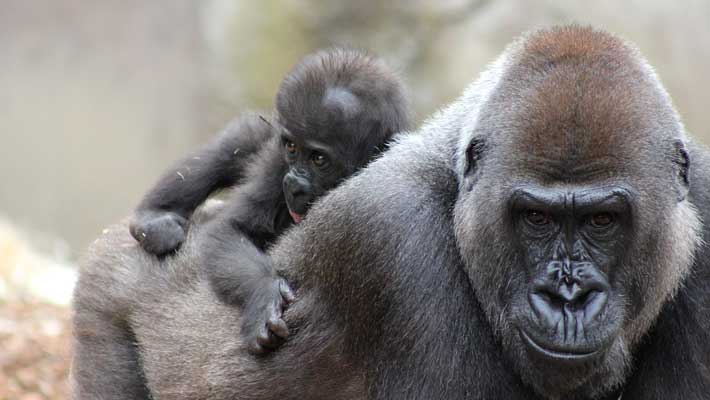 How can you help?
There's more to your mobile phone than you may realise – and it has to do with Gorillas! Help Gorillas in the wild by recycling your old mobile phone – simply drop your old device off at our collection points at Taronga Zoo Sydney or Taronga Western Plains Zoo Dubbo. To support the campaign and find out how you can help, visit Taronga's 'They're Calling on You' page
Inspired by Anthony's career as a Keeper? Why not join our Youth at the Zoo (YATZ) program, which provides young people the opportunity to see what it's like to work at Taronga Zoo and Taronga Western Plains Zoo